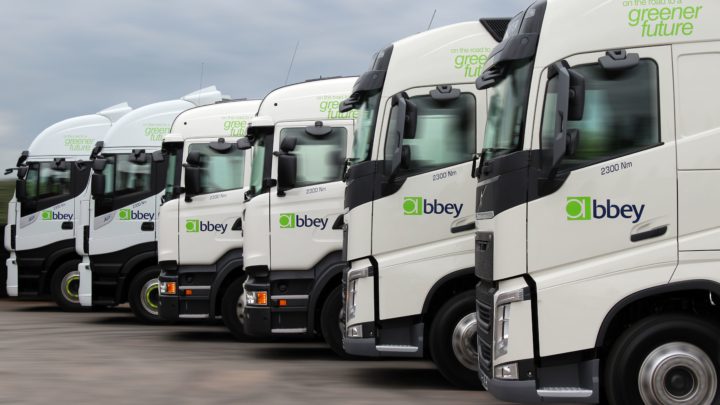 Reporting its latest annual results, the company has seen an increase of almost 5% in annual revenues to £67.5m over the prior year (FY21: £64.4m) and is the highest in the company's history.
Reported EBITDA of £7.4m was down slightly on the prior year due to the short-term negative impacts of the driver availability issues, which affected the logistics sector as a whole in the summer of 2021, as well as the rapid and significant increase seen in the cost of fuel towards the end of the period following the start of the war in Ukraine.
Market-leading pay increase 
The company responded to the driver availability issues by offering a market-leading pay increase to drivers, as well as investing in a number of measures to support recruitment, training and retention. This led to a short-term impact on profitability until these costs were recovered from customers, and this situation has now been fully rectified.
After normalising for these events, Abbey considers Underlying EBITDA to be closer to £8.4m, which is in line with the prior year, and this has been borne out by the strong trading performance seen in the first quarter (3 months to September 2022) of the new financial year to June 2023 ("FY23").
During the period, Abbey renewed a number of key customer contracts and invested almost £6m in capital expenditure in fleet, washbay and IT equipment to ensure that it continues to provide the best levels of customer service possible.
Quick to react to challenges 
Matthew Male, Abbey Logistics finance director, said: "The business was quick to understand and react to challenges as they arose. Whilst our profits are slightly lower than the prior year, the actions taken led to improved financial performance in the second half of the period, and this has continued into the new financial year." 
Mike Ellis, business development director, said: "We remain very forward-looking and see lots of opportunities to continue growing strategically in our target markets. Whilst the majority of our revenues are derived from the transportation of food products, we are also growing quickly in the transportation and storage of plastic, polymers, minerals, animal feed and construction products.
Strong operation in the face of uncertain trading conditions 
Steve Granite, Abbey Logistics executive chairman said: "The management team responsible for the day-to-day running of the business has been in place for a number of years now and this stability has translated into a strong operating and financial performance in the face of uncertain trading conditions.
Whilst trading conditions are likely to remain uncertain for a while, the business is very well placed to respond to these due to its robust business model, its strong customer relationships and its experienced management team. In the first quarter of the new financial year (FY23), the company outperformed its forecasts.  
Furthermore, annualised revenues have now grown beyond £70m and I am confident that the business will continue on its growth path.  
Dave Patten, Abbey Logistics managing director, said: "I am really pleased with how the business has responded to the challenges faced from the COVID-19 pandemic, Brexit, the driver shortage and the rapid increase in the price of fuel seen in the period. We have a great team of people and a robust business model in place which helps us react quickly to market conditions as they change."