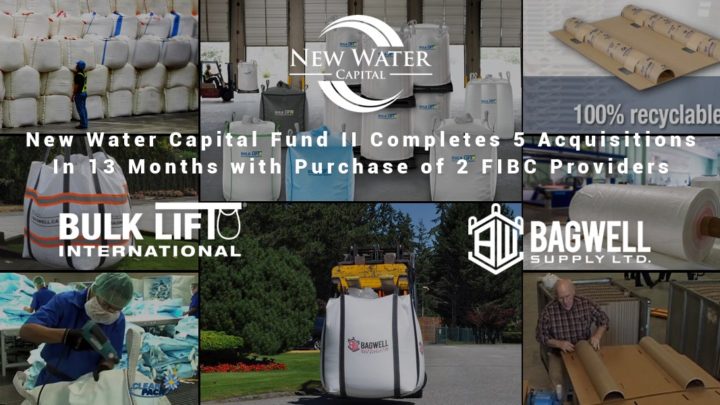 The combined company will be one of the largest designers, manufacturers and value-added distributors of FIBCs and complementary packaging and shipping products in North America and primarily serves customers in the food and beverage, chemical, pharmaceutical, minerals, and construction products industries.
Founded in 1978 as a pioneering manufacturer and distributor of high-end and premium FIBCs, Bulk Lift has deepened its capability and expertise in its core of FIBC solutions and grown its offering to include a robust suite of complementary packaging solutions, including pallets, stretch films and liners. The company has also expanded its manufacturing operations to a state-of-the art facility in Nuevo Laredo, Mexico, and developed a mature international supply chain complete with local quality control presence to assure product quality. The company is headquartered in St. Charles, Illinois, with distribution locations across the United States.
Bagwell, established in 1997, is a recognized Canadian provider of FIBCs, small industrial bags and complementary packaging solutions, with facilities in Richmond, British Columbia, and Mississauga, Ontario.
Company principals say the new, combined company, with its expanded reach, will be positioned to better serve customers in the U.S., Canada and Mexico with a deeper pool of technical expertise, broader product line offerings and more diversified supply chain solutions.
"Our company has built a reputation for quality, flexibility and supply-chain reliability that has made us the preferred supplier to a growing number of high-end industrial customers," said Bulk Lift CEO Tony Famiano. "With the expanded footprint of the new company and New Water's financial and operational support, we are ideally positioned to both grow our customer base and better serve our existing customers as their product and service needs evolve in a rapidly changing marketplace."
"New Water is delighted to partner with two established players in the North American FIBC market. The combined investment marks the third platform for our firm's second fund," said New Water Capital Principal Matt Carlos. "The combination of these two companies creates a market leader that is uniquely focused on serving the most demanding end markets that will be resilient in the face of a dynamic economic environment."
PricewaterhouseCoopers Corporate Finance LLC served as the exclusive financial advisor to Bulk Lift, and CIBC Mid-Market Investment Banking served as the exclusive financial advisor to Bagwell.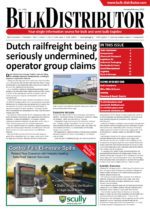 This article originally appeared in the January/February 2023 issue of Bulk Distributor.
view magazine