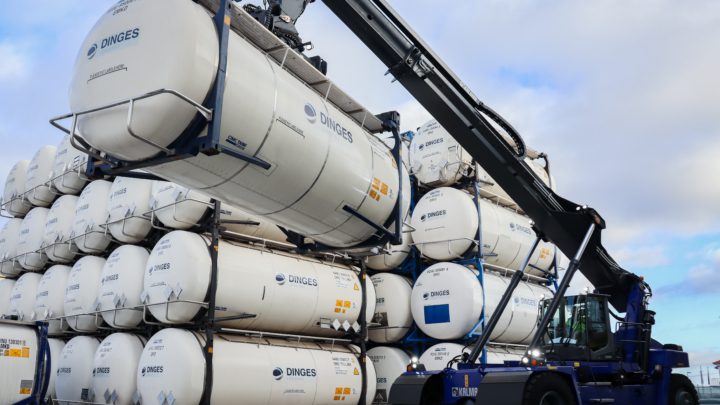 This expansion is in line with the company opening another site last year, which offers an additional logistics space of approximately 15,000 square meters. Thus, the storage capacity for empty containers is likely to increase.
As a result of this addition, the company now has four empty container stackers and two reachstackers, which are used exclusively for loaded containers, at its two sites in Grünstadt, Germany.
Dinges Logistics has also invested in its internal infrastructure to ensure proper logistical processes because of this expansion.
Electronic overload limiter
The addition to the fleet is a KALMAR empty container reachstacker, type DRG100-54S6. It is equipped with an electronic weighing device and an electronic overload limiter to ensure safe operations.
The vehicle's cab offers optimum driver visibility – nevertheless, the reachstacker is also equipped with a reverse warning system with ultrasonic sensors. Another special feature is the spreader, equipped with a so-called 'soft landing system'. This causes the spreader's speed to slow as it approaches the container automatically. This protects the machine and the containers from impacts that can cause damage and thus pose a safety hazard.
Critical to success
"We consider the concept of value-added service to be critical to success. For this reason, in particular, we want to continue to grow not only in terms of transport services, which represent our core business but are pushing for sustainable growth in all areas of our service portfolio.
"In this context, we were able to increase the capacity of our container terminal, and for the corresponding handling, we expanded our fleet with an empty container reachstacker," explains Michael Klopp, chief operating officer at Dinges Logistics.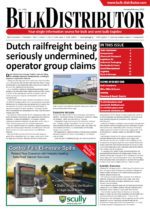 This article originally appeared in the January/February 2023 issue of Bulk Distributor.
view magazine