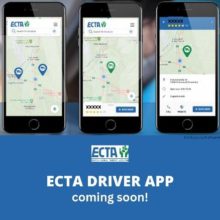 The purpose of the ECTA app is to give drivers a voice by covering five key topics:
Safety
Waiting time
Truck driver treatment
Driver facilities
Total residence times
The app's development resulted from a keynote presentation, at the ECTA annual meeting in 2022, on the latest status of the mobility package and zoomed in on the overall EU problem of driver shortages.
Driver shortage set to hit 1 million by 2026
The results of the recent IRU driver shortage survey, whereby the shortage of drivers will increase from 425.000 in 2021 to 1 million by 2026, were shared with attendees.
These numbers confirm that driver shortage is an overall, chronic and structural problem whereby it's time for action and engagement from all stakeholders to increase the truck driver job attractiveness and productivity.
The specifications of the ECTA app are finalised, and the IT developments are starting now.