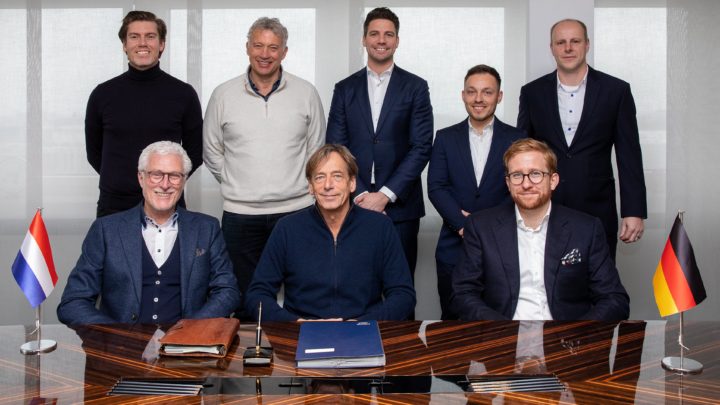 Situated in a strategic location between the ports of Rotterdam and Antwerp – the two most important European seaports – Moerdijk guarantees optimal accessibility to the European hinterland and ensures that customers' products are transported efficiently in terms of cost, speed, accessibility and frequency. The new facility is scheduled to be ready in the third quarter of this year.
The new chemical logistics centre has optimal multimodal transport links. In addition to the proximity to the seaports of Rotterdam and Antwerp, access to the two most important waterways in the Netherlands – the Rhine and the Meuse with daily barge traffic to/from Rotterdam and Antwerp – as well as direct connections to the A16 (Antwerp-Breda-Rotterdam), A59 and A17 (Moerdijk-Roosendaal-Antwerp) are essential prerequisites for smooth transport handling.
In addition, two public rail terminals in the vicinity are available for use.
Strategic milestone
The warehouse offers space for approximately 45,000 pallets on 29,000 sqm. It is divided into five sections. Four are equipped with CO2 extinguishing systems, specifically designed for storing chemicals and dangerous goods, while the fifth is for storing general cargo and is equipped with ESFR sprinklers.
"This project is an important strategic milestone for our presence in Europe. It is also necessary to meet the increasing demand in the region and to be closer to our customers," says Constantin Conrad, managing partner of Leschaco Group.
"The new logistics centre offers our global customers in the chemical, healthcare, automotive, industrial materials and consumer goods sectors a wide range of services and, in combination with other Leschaco products, complex logistics solutions at the highest level.
In addition to pallet storage, this includes various kinds of value-added services according to our customers' demands," adds Sebastian Haebler, head of global contract logistics at Leschaco.
Expansion within Europe
David Hart, owner DHG, said: "Leschaco and DHG are both family businesses; our motivation, standards and values are very similar. Partly for this reason, we are honoured to add Leschaco to our DHG family and to be a part of their expansion within Europe."
The new building meets all safety and environmental standards. Solar panels on the roof will be able to cover part of the electricity demand.
Other sustainable measures, such as the use of electric floor heating instead of gas or oil installations, LED lighting, and the highest construction standards for isolation, also contribute to improving the climate balance, as do the short distances to the port of Moerdijk for transport by barge and rail and e-charging stations for cars.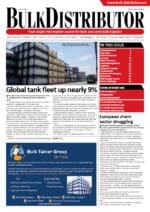 This article originally appeared in the March/April 2023 issue of Bulk Distributor.
view magazine