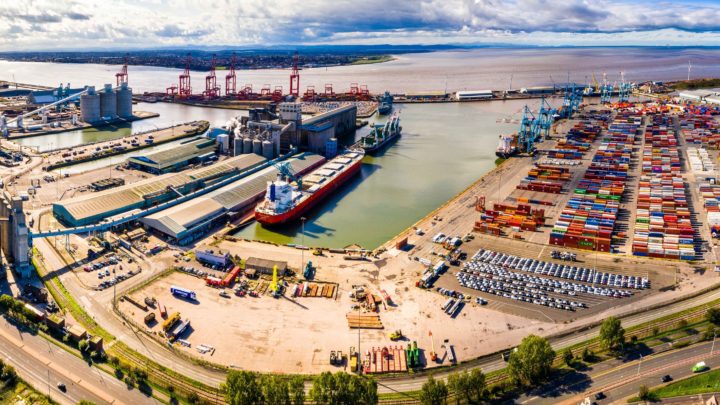 Property adviser Knight Frank analysed and ranked 41 UK ports based on 13 criteria, assessing their potential for future logistics investment and development in its latest Future Gazing report. 
The Port of Liverpool topped its table after the port ranked first for forecast export growth and was placed in the top ten percent for access to consumer markets, skilled labour, availability of land, port capacity, import growth potential and size of the existing logistics market. 
Significant investment over many years 
Peel Ports Group commercial director Stephen Carr said: "We've long argued that the Port of Liverpool is one of the UK's best-located ports, and we have built on that with significant investment over many years to create jobs and enable more efficient supply chains.
"These benefits have been greatly enhanced recently by confirmation from the Government that the Liverpool city region has gained final Freeport status approval, meaning the benefits for supply chains located to the region are even greater than ever". 
Knight Frank researched each port's potential role in shortening supply chains and mitigating supply disruption.
Capacity, connectivity and overall investment 
Its report looked into 13 different categories, including a port's capacity, connectivity, overall investment at the site and import and export growth potential.  
The Port of Liverpool received the highest overall score in its rankings.
Peel Ports has made significant investments at the port in recent years, building on the completion of Liverpool2 – a £400 million deep-water container terminal. The report also recognised the importance of the port's grain terminal to the UK's agri bulk industry. 
The port's location is strategically important to major importers and exporters of goods as it offers unrivalled connectivity to Ireland and access to a catchment area of over 35 million people.