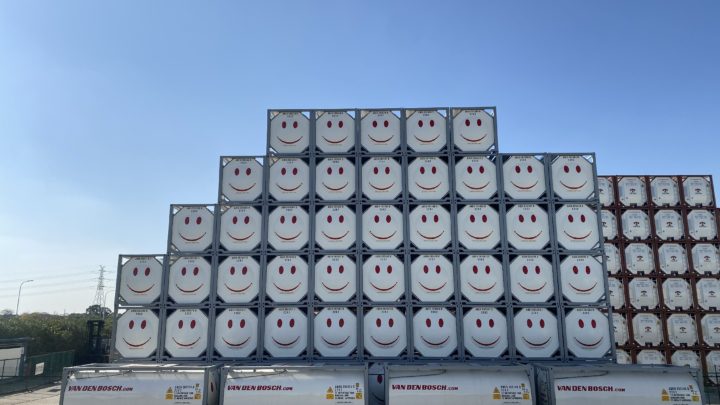 These ISO tank containers have been immediately put into use, which enables the logistics service provider to respond to the growing demand from the African market for deep-sea transport with ISO tanks for the food industry.
Van den Bosch runs its deep-sea activities from its branch in Dubai and is now one of the world's largest tank operators for the food industry. The focus is on the African market with an emphasis on shipping liquid food products, such as olive and sunflower oil, ethanol, glucose and whisky, in ISO tank containers.
"We have been active in Africa since 2014, with a particular focus on developments in the continent," says Mark Ashton, commercial director of Van den Bosch in Dubai.
"Over the years, we have grown with the increasing demand for bulk transport. The purchase of these 500 additional containers reflects that and will support our growth model within Africa.'
Sustainable change
Much of Africa still operates in the traditional way, whereby products are shipped in small packages or flexitanks. As a supply changer in bulk, Van den Bosch focuses on setting up and redirecting traditional transport flows to bulk transport.
"ISO tank containers offer an efficient, reliable and sustainable alternative', says Ashton. 'Through our current operations in countries such as Ghana, Ivory Coast and Nigeria, we've noticed the need for such a sustainable transport solution."
"Investment in the region offers us opportunities to develop further in the African market', says Ashton. "This includes countries such as Cameroon, Senegal, Togo and even Sierra Leone. The focus is now on establishing a reliable and available supply of ISO tank containers in these countries. That is the key to sustainable change."