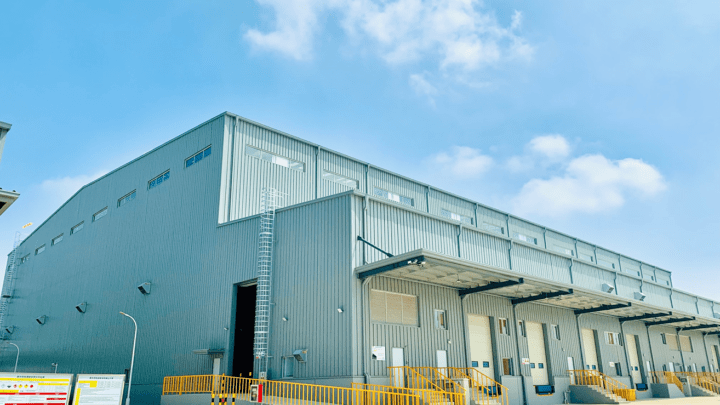 ▪Logistics bottlenecks in H1; volumes decline in H2 
▪Revenue increases in 2022 by 8 per cent to CHF1.1billion 
▪CHF120 million invested in sustainable logistics in Europe and worldwide 
▪New chemical logistics hub operational in Zhangjiagang, China 
▪Progress in implementing climate goals and digital transformation 
▪Dampened economic prospects for 2023 –but significant investment planned 
The year 2022 was marked by rising inflation worldwide and –in the second half of the year –a sharp slump in production in Europe's chemical industry due to the massive increase in gas and electricity prices.  
In this challenging environment, Bertschi successfully confirmed the one billion Swiss franc sales mark achieved for the first time last year, increasing sales by 8% to CHF 1.1 billion.  
Digital transformation of all processes 
"We are satisfied with our business results. This success is the result of, among other things, the positive development of the global transport concepts initiated in 2012 between Asia, America, Europe and the Middle East," said Hans-Jörg Bertschi, executive chairman of the Bertschi Group.
Digital transformation proceeds apace –people remain the focus. The Bertschi Group is focusing on the digital transformation of its processes. Last year, an important step was taken with the integration of all systems in European transportation, including the integration of customers and service partners.  
This transformation took place gradually, all the while carefully considering every employee. With their know-how and personal commitment to our customers, people remain the focus at Bertschi, even in the new digital world. Further steps are planned for 2023 –including in the global logistics business. The Bertschi Group is developing and implementing its digitalization concepts and the software required largely independently, with a team of 80 employees, including 50 software developers. 
Significant investment in sustainable logistics projects and container fleet 
In 2022, Bertschi once again made targeted investments of CHF120 million in expanding sustainable logistics infrastructure, expanding the tank and silo container fleet to 42,000 units (+5%) and the digital transformation.  
"By making these investments, we are focusing on shifting transportation from the road to the environmentally and climate-friendly rail. For example, last year, the doubling of capacity in our intermodal terminal at our site in Terneuzen, The Netherlands, not only enabled an expansion of the range of services we offer our customers; it also contributes to the EU's Green Deal," said Jan Arnet, CEO of the Bertschi Group.
With the construction of the new logistics centre for dangerous liquid chemicals in Zhangjiagang (China), which is close to Shanghai, an important investment was completed in mid-2022 after several years of planning and construction.
This storage and filling centre, with a capacity of 25,000tons of liquid products for storage in tank containers and 25,000 tons of packed goods, as well as automated filling facilities, is now considered one of the safest and most sustainable chemical logistics centres in all of China, according to our international customers. Following a successful trial operation period, the facility received its final operating license in January 2023.  
"Thanks to the logistic hub's strategically excellent position on the Yangtze River Delta, close to Shanghai, and its direct accessibility by water, this infrastructure is ideally positioned to offer our customers in the global tank container business not only transport services but also sustainable door-to-door supply chains," explained Hans-Joerg Bertschi.  
Outlook: continued high level of investment despite the challenging market environment 
As a result of the high rate of inflation and the associated interest rate increases, the global economy weakened significantly in the second half of 2022. European chemical producers are also suffering from the massive rise in energy prices, leading to closed facilities and production being relocated overseas. The economic downturn is expected to become more pronounced in 2023. This is reflected in the significantly lower demand for logistics services. At the same time, Bertschi is exposed to the sharp increase in energy costs of rail operators in European intermodal transport, which makes the company's services significantly more expensive.  
"As a company, we are in a very good position that will enable us to survive in this challenging environment, and we are cautiously optimistic that demand will recover in the second half of the year," said Jan Arnet.
Despite the challenging outlook, Bertschi plans to invest significantly in the company's future in 2023. The focus remains on the sustainability of logistics. In January of this year, work started constructing a major rail terminal in Antwerp, the second-largest European port. The terminal also incorporates value-added services.  
Containers arriving in Antwerp from overseas can thus be delivered directly by barge to the new rail terminal, stored there and then intermodally distributed by rail across Europe. This will be achieved without burdening the road network until arriving at the destination terminal. 
The future is all about increased sustainability  
The successful transfer of more than 90% of all transportation from the road to environmentally and climate-friendly rail and water routes enables a 70% saving on CO2 emissions compared to direct road transport.  
"In our corporate strategy, we have set ourselves binding targets and defined a broad action plan to reduce our CO2 emissions further," said Hans-Joerg Bertschi. As part of this strategic objective, in 2022, terminal vehicles in The Netherlands were converted from conventional diesel to run on HVO biodiesel. Hydrated vegetable oil (HVO) is a renewable fuel and generates 90% fewer CO2 emissions than normal diesel.  
At the Birrfeld terminal, the buildings have been fitted with photovoltaic installations to generate electricity. Both these CO2 reduction measures –renewable fuels and solar collectors –will also be used at other Bertschi sites in future. In 2022, Bertschi introduced the GLEC (Global Logistics Emissions Council) approach, a new method for calculating the CO2 emissions of all its transport services in Europe.  
Using this method, it is now possible to calculate the exact CO2 emissions for each transport variant and transparently make them available to customers. We want to offer customers different transport options to reduce the carbon footprint further together. In this context, we are preparing to offer our customers alternatives such as hydrogen-and electric-drive vehicles for pre-and onward carriage by road to rail and water transhipment terminals in future. An expansion of this GLEC approach to global transport will be initiated in 2023.