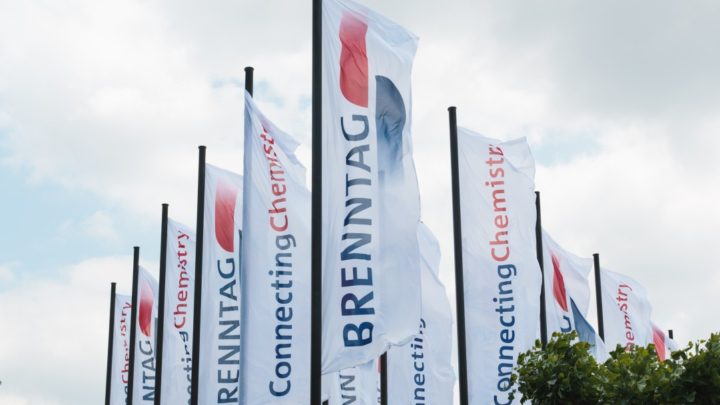 This new credit facility has a tenor of five years. It was signed with a group of 17 core banks and replaces the syndicated credit facility of a similar amount that expires in January 2024. It is divided into two credit lines: a 1 billion EUR credit line that can be drawn in various currencies and a USD credit line of 525 million USD. 
In a first for Brenntag, the interest conditions of the credit facility were also linked to the achievement of quantitative ESG criteria. The ESG targets defined for this credit facility are derived from the ESG strategy targets for 2030, which Brenntag already redefined last year, and relate to the following areas:
Reduction of greenhouse gas emissions (Scope 1 and Scope 2).
Further increase in occupational safety.
Increasing the proportion of female employees at various management levels. 
An improvement in the three areas would benefit Brenntag in the form of lower borrowing rates; failure to achieve the targets set, on the other hand, would result in higher borrowing rates. 
New ESG strategy 
Brenntag once again demonstrates its ambitions in the ESG field and sets itself financial incentives for sustainable business development. Last year, Brenntag announced its intention to operate with zero CO₂ emissions by 2045 as part of its new ESG strategy. 
"Together with the promissory note (Schuldschein) issued last year, the new credit facility serves to secure the Group's liquidity in the long term and creates the conditions for our further growth path," says Dr. Kristin Neumann, CFO of Brenntag SE.
"We were able to leverage our solid investment grade rating as well as our excellent relationships with our core banks to secure the long-term financing of our company at attractive conditions," said Neumann.