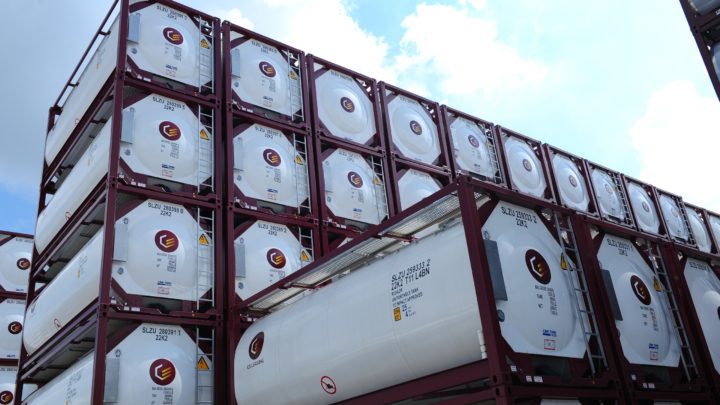 CS Leasing Holding increased its term loan debt capital facility by US$100 million and extended its maturity date. The facility is held by a CS Leasing asset owning subsidiary and funded by Bank of America and ING Belgium.
The term loan upsize increases the CS Leasing group's aggregate available lender commitments to almost $500 million. Proceeds from CS Leasing's debt facilities are used to finance the company's owned fleet of intermodal containers with an aggregate value of $600 million, including over 27,500 tank containers and a diverse fleet of more than 20,000 dry freight specialised containers that are used in the mining and bulk transport sectors.
The debt facilities and ongoing access to capital allows CS to support the growth of its global customer base, the lessor said.
The company's bank and lender group includes KeyBank, Bank of America, TIAA FSB, ING Belgium and Zions Bancorporation, dba California Bank and Trust.
CS is continuing to build its container fleet, including standard dries, dry freight specials and ISO tanks. Operating since 2016, the fleet is one of the youngest in the industry.
The new term loan diversifies CS Leasing's funding facilities, adding to the company's strong financial backing, and supports its long-term growth and expansion plans.
Peacock extends debt facility
Meanwhile, Peacock Container increased and extended its existing sustainability-linked multi-currency debt facility, enabling the execution of its growth plans in the coming years. The debt facility was increased by some 40 percent ($90 million), extended for a year, and the lending group strengthened.
Peacock Group CEO Jesse Vermeijden commented: "This facility provides meaningful headroom to support expansion of our business. After a very busy and productive year, this amendment to our financing provides us with liquidity to support further growth in the coming years, and to continue to support our clients globally."
Keybank and Crédit Industriel et Commercial, Singapore Branch (CIC) joined Peacock's group of lenders, both with a track record in funding the intermodal transport sector. The leasing company said this is a clear reflection of the sector's good performance through the cycle and of Peacock's momentum. They join the existing lending group, which comprises ABN AMRO Bank, ING Bank, Singapore Branch, TIAA Bank and Clifford Capital.
Charles-Hadrien Lassalle, Peacock's CFO, added: "We are honoured to see Keybank and CIC, two very experienced lenders with track record in our space, join our lender group and provide further local support for the facility. We also appreciate the continued and active co-operation of ABN AMRO, ING, TIAA and Clifford Capital. This amendment gives us visibility for near term growth capital expenditure, while the broadened banking group paves the way for further expansion of our global platform."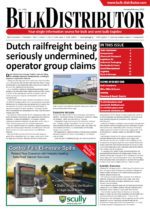 This article originally appeared in the January/February 2023 issue of Bulk Distributor.
view magazine