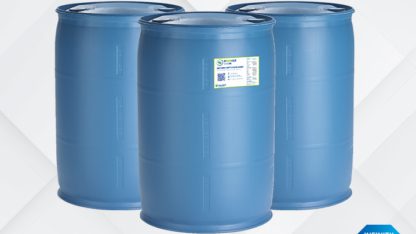 The investment also further supports the region's collection and supply of reconditioned packaging. 
The new line in Durban, South Africa, produces UN-certified, tight-head plastic drums in 210L, 232L, and 250L sizes. Plastic drums are available in mono-layer or multi-layer configurations and are ideal for use in the chemical, food, oil, and lubricant industries.
The investment also enables Mauser Packaging Solutions to expand its availability of Infinity Series drums which contain high-quality recycled material called Recolene®. Recolene® is manufactured in-house from suitable raw materials, such as empty industrial packaging that has been collected through the company's Recover Syst-M, and reached the end of its usable life. Infinity Series products help reduce waste, conserve raw materials, and reduce greenhouse gas emissions. 
Innovative and sustainable
Mauser Packaging Solutions has a Level 4 Contributor B-BBEE Status and ISO 9001 and ISO 14001 certification. The company was also the first reconditioner in South Africa to achieve ISO 45001 compliance, the occupational health and safety management standard. 
Mauser Packaging Solutions produces industrial packaging in three manufacturing and reconditioning facilities in South Africa. In addition to manufacturing of plastic drums, the company also manufactures Intermediate Bulk Containers (IBCs) and provides reconditioning services for plastic drums and IBCs. Through the company's global Recover Syst-M, customers can easily schedule a pickup of empty packaging from their facility or their customers, diverting waste from landfills and preserving natural resources. 
"Mauser Packaging Solutions is proud to expand our product offering in South Africa. Our priority continues to be delivering innovative and sustainable solutions to our customers. We value our partners in the region and look forward to better serving them with an expanded product portfolio," said Peter Lucht, general manager.