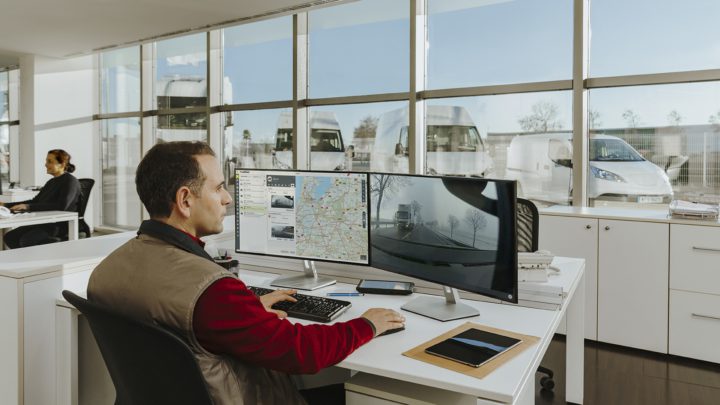 Truck and van fleets will discover how they can improve operational efficiencies and risk management processes to control costs while being introduced to solutions to help them meet their sustainability goals.
"Webfleet sits at the fore of practical innovations that help improve, streamline and decarbonise transport operations, enabling businesses to achieve outstanding levels of service and performance," said Beverley Wise, Webfleet regional director for Bridgestone Mobility Solutions.
"We look forward to shining a spotlight on our latest digital applications at this year's show."
Detecting and mitigating risk
Experts will be on-hand to explain how Webfleet's EV management toolkit can help businesses transition to electric vehicles in the most cost-effective way possible.
The latest advanced workflow systems will be demonstrated, including the PRO M driver terminal, which is fully integrated with Webfleet's order management platform. Helping drivers and managers boost productivity, it comes pre-installed with the Webfleet Work App, which provides access to a range of features – including order management and scheduling – without the need for additional hardware.
Visitors will also be able to view Webfleet's integrated CAM 50. The innovative technology in the dashcam uses machine vision and artificial intelligence to detect and mitigate risk proactively.
Images and video data analysis enables the CAM 50 to see and recognise risky driving behaviours, such as mobile phone usage.