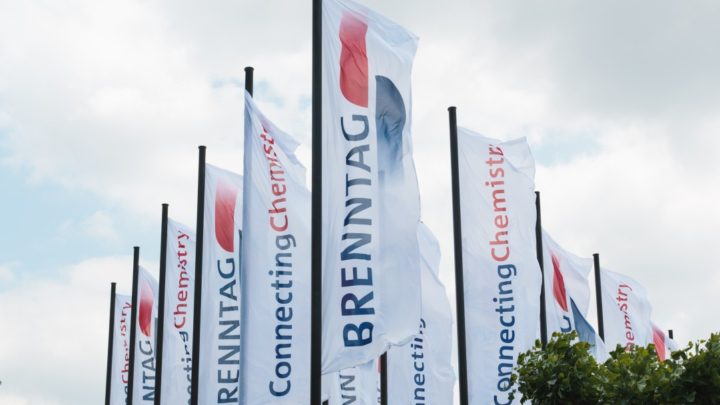 This new location expands Brenntag's operations and streamlines product movement among multiple external warehouses, reinforcing ongoing supply chain optimization efforts.
Strategic expansion across China
With the addition of the Zhangjiagang site, Brenntag now operates four comprehensive facilities across China – from North (Cangzhou, Hebei Province) to East (Zhangjiagang) to South (Dongguang, Guangdong Province) and Southwest China (Chongqing). These sites set a strong foundation for Brenntag China and Hong Kong to expand its business in the coming years further.
State-of-the-art facility
The new facility is in the Yangzijiang Chemical Industrial Park of Zhangjiagang, Jiangsu Province, within the bustling Yangtze River Delta economic region. Spanning 62,000 square meters, the site features 20 storage tanks of varying sizes, 6,500 m2 of Class A warehouse space, 1,400 m2 of Class C warehouse space, workshops, and an on-site laboratory for blending, testing, and repackaging.
Liu Hua, president of Brenntag China and Hong Kong, said: "Many of our customers and suppliers in China are developing a 'China for China' and 'China for Asia' strategy, which includes establishing a more complete supply chain locally, enhance manufacturing capabilities in the country, and move research and development capabilities to China. With our new sites operational, we will be much better able to serve these local partners on a larger scale and with greater efficiency."
Tailor-made services and solutions
Brenntag's new facility enables customised services to over 2,000 regional customers, including drumming, repackaging, relabelling, diluting, mixing, and blending of hazardous chemicals. The products and services cater to various industries and markets, such as coatings, construction, ink, printing, electronics, water treatment, industrial cleaning, adhesives, lubricants, pharma, personal care, and food. Additionally, the facilities will support collaboration with the Brenntag acquisition of Zhongbai Xingye Food Technology to serve a broad range of customers.