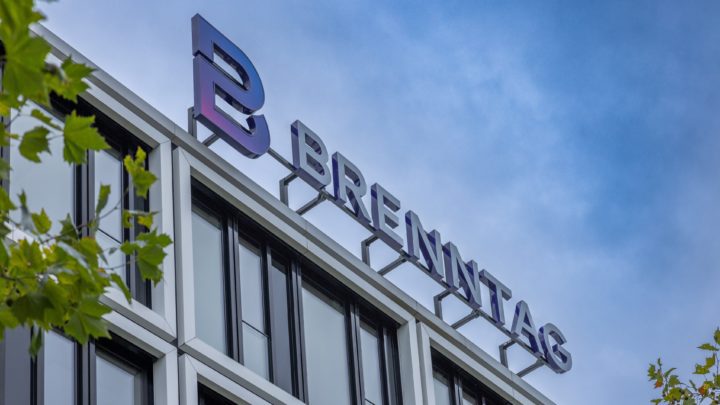 "With the addition of Aik Moh Group to Brenntag Essentials, we execute our 'Strategy to Win' in the APAC region, strengthening our local and regional distribution network in Asia Pacific, enhancing our last mile delivery capabilities while at the same time expanding our mixing and blending services. We will foster our leading position as a value-added service provider and reliable distribution partner to our existing and new customers", said Steven Terwindt, member of the management board of Brenntag Group and COO Brenntag Essentials.
With this acquisition, Brenntag Essentials expands its business into key focus markets in Asia Pacific, including Singapore, Malaysia, Indonesia, and the Philippines. This is an additional step in Brenntag's ongoing transformation process, driving its stringent execution of the Brenntag Essentials strategy to strengthen local capabilities and market coverage in high-growth markets like Asia-Pacific.  
Working as a joint team in the region 
Huan Yong Chan, regional president Brenntag Essentials Asia Pacific, said: "I want to welcome our new colleagues from the Aik Moh Group to the Brenntag family. The company's track record, supply chain, infrastructure and customer base speak for themselves, and I am very much looking forward to what we can achieve as a joint Brenntag Essentials team and network in the region." 
Kah Moh Tan, chairman of Aik Moh Group, adds: "We have grown from a company of five employees to a chemical distribution specialist with facilities and a sales organisation in several countries. It is a natural next step for us to join the global market leader in chemical distribution, to which we can add our capabilities and strengths, unlock synergies, and serve our joint customer base even better."
Founded in 1980, Aik Moh Group is headquartered in Singapore and operates nine blending and warehousing facilities in four countries. The company distributes mainly solvents, glycols, and blends to customers throughout South-East Asia. These products are used in various industries, such as Coatings, Water Treatment, Industrial Cleaning, Construction, Oil & Gas, Inks and Polymers.  
Sustainability goals
Aik Moh already generates a significant part of its sales with products from sustainable sources. The installation of solar panels at several sites is also planned, showcasing that sustainability plays a key role in the business strategy, which aligns with Brenntag's sustainability goals. 
"Brenntag helps us utilise our strong infrastructure and market reach by adding the global footprint and scale to our operations to unlock additional efficiencies", adds Jimmy Soh, managing director of Aik Moh Group.