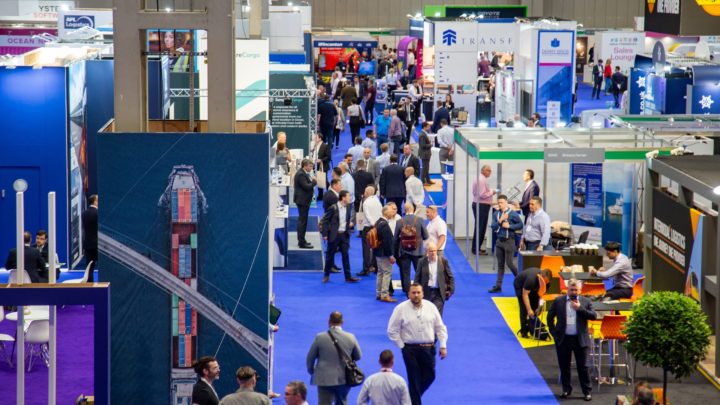 The amount of square footage sold continues to surpass the total amount booked in 2022, and with three months to go before the event which takes place from 13th – 15th June, organisers are urging businesses who want to exhibit to secure their slot as soon as possible.
Held at Birmingham's NEC, Multimodal brings together businesses, thought leaders and associations from across the supply chain industry, with the most outstanding firms and individuals recognised at its glittering Awards ceremony.
To help exhibitors get the most benefit from the event, organisers have this year introduced a raft of improvements to the dedicated exhibitor area of the website, which include templates to support the creation and design of announcements and updates to the profile area to help each business stand out.
Some of the returning exhibitors include Maritime Transport, Malcolm Logistics, Maersk, G&W, DP World, Peel Ports, CMA CGM, COSCO, MSC, CEVA, DSV, Kerry Logistics, Ocean Network Express, CCL, K+N, ABP, Swain, Forth Ports, Montgomery Transport, Samskip, Howard Tenens, Port of Antwerp-Bruges, IAG Cargo, Uniserve and Descartes.
Multimodal is unique in bringing all sectors of the supply chain industry together
They will be joined by a raft of first-time Multimodal exhibitors, including Nolan Transport, PwC, MG Invest, Calais Promotion, 3squared, ErgoPack, Miran Logistics, Ziegler Group, ICL and Payoneer.
Commenting on the interest to date, Multimodal 2023 Event Director Robert Jervis said: "We had some of the best feedback ever from the industry following last year's event, so decided to make provision this year for a possible growth in exhibitors. The data shows that we have already surpassed the year-on-year booking numbers and expect that the final total number of bookings will beat all previous records.
"Multimodal is unique in bringing all sectors of the supply chain industry together, so facilitating additional space and giving more support to exhibitors has made a positive difference to this year's event. The industry is keen to meet at in-person events following lockdown and wider covid restrictions, and the numbers of both exhibitors and those registering to visit are testament to this.
"We look forward to welcoming visitors, the huge number of businesses that will be returning, plus the large number of companies that have not attended before."
The Supply Chain industry can book exhibitor space by visiting https://www.multimodal.org.uk/exhibit/exhibitor-enquiry
Finally, nominations are now open for the Multimodal 2023 Awards for companies to select their best in sector, with ticket sales for the evening almost at sell out point. Bookings can be made at https://www.multimodal.org.uk/awards/info-book.