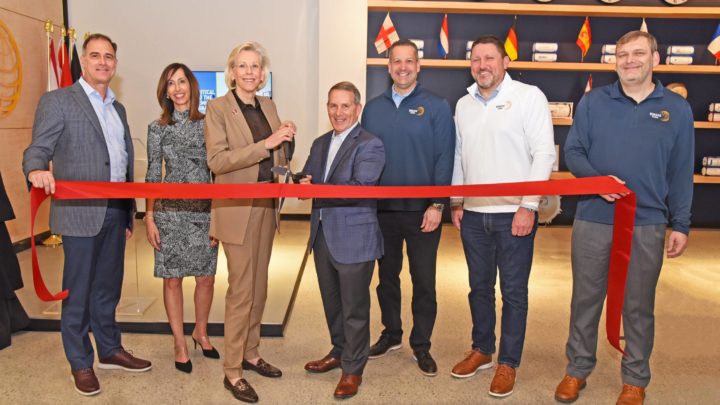 Boasso Global and Q Super Holdings, the holding company for Quala, announced the signing of a definitive merger agreement in February.
In what is one of the most significant moves ever in the North American depot sector, the two businesses will create one of the biggest tank depot and related services providers for the liquid bulk logistics industry.
The transaction is supported by a new investment from Boasso's majority shareholder, KKR, through its KKR Global Infrastructure Investors IV fund. Under the terms of the agreement, KKR will inject more capital into Boasso to facilitate the merger with Quala by buying shares from Advent International and invest in the combination of the two businesses.
The planned merger sees the two companies sort of come full circle. Founded in 1985 as a 5-acre dry/tank container repair depot in New Orleans, Boasso was purchased by Quality Distribution Inc in December 2007. In 2008, Boasso management assumed control of legacy Quality Distribution terminals in Newark, NJ and Savannah, GA
Boasso continued to operate as a separate entity in the proceeding years; latterly expanding its footprint abroad. In 2017, it acquired Den Hartogh's tank cleaning and depot business in Europe, which included two locations in the Netherlands (Botlek & Dordrecht), one in France (Amiens), and one in Spain (Parets).
The following year the company bought Kobler, Tank-und Silo-Container Transport based in Mutterstadt, Germany. In 2021, after Quality Distribution, Inc became Boasso Global, Wales-based PM Rees & Sons and sister company Atlantic Tank Clean Barry was the next target.
Then in 2022, Boasso acquired Frans de Wit, a tank services and trucking business based in Moerdijk, The Netherlands.
In 2015, private equity outfit Apax Funds acquired Boasso as part of its purchase of Quality Distribution. Then in 2021, Quality Distribution sold its Quality Carriers bulk liquid transport business to rail operator CSX Corporation. As a result of that transaction, Boasso became a standalone entity.
Last year, Apax announced it was selling its majority interest in Boasso Global, Inc to asset management firm KKR. KKR made the investment in Boasso through its KKR Global Infrastructure Investors IV fund, which focuses on infrastructure investments in North America and Western Europe.
Horses for courses
Quala offers container cleaning and maintenance services, including tank trailer, ISO tank, railcar and IBC cleaning, while Boasso tends to concentrate on services for tank containers. On completion of the merger, the companies will combine their complementary geographical footprints and services with the aim of delivering enhanced solutions.
"Boasso and Quala are premier infrastructure service providers to the global liquid bulk logistics ecosystem with trusted reputations and highly complementary networks and service offerings," said Dash Lane, partner at KKR. "This transaction is about growth and empowering the two great teams led by Joe Troy and Scott Harrison to come together and make long‐term investments in quality, safety and superior solutions for customers."
Boasso CEO Joe Troy commented: "We are focused on meeting the needs of our global customers and the combination of Boasso and Quala makes perfect strategic sense. This transaction will enhance our ability to deliver safe, compliant and best‐in‐class services to our ISO tank container customers and meaningfully expand our access to more locations across North America to serve their needs. This is a rare opportunity to put together two Tampa‐based, complementary businesses."
Scott Harrison, CEO of Quala, echoed these sentiments. "Our organisations not only have a strong commercial relationship, but also shared cultures of delivering excellence, innovation and safety for our customers. This combination with Boasso and new investment from KKR will allow us to advance our position as a leading provider of container cleaning and maintenance services while continuing to meet our customers' needs," he said.
Since Advent's investment in Quala in 2016, the company has cemented its position as the largest independent tank wash, inspection, maintenance and repair provider in North America.
Like Boasso, Quala has grown significantly, expanding across services and markets. Under Advent's ownership, the company invested heavily in building out the platform – including critical investments in safety, talent and technology. Quala's accomplishments include developing a proprietary technology suite, OnTrax, to make Quala's services more seamless for customers.
Advent's investment enabled Quala to increase its footprint from 60 locations and 500 employees to 119 locations and over 1,800 employees and the company has achieved substantial profitable growth.
Stephen Hoffmeister, managing director at Advent International, said: "The Quala management team has delivered compelling performance by driving an employee first culture, technological innovation and customer excellence. Quala is a well invested platform strategically positioned to continue its success and make important investments for its people."
The transaction, which is subject to required regulatory approvals, is expected to close in the first half of 2023.
New HQ
In January, Boasso officially opened its new headquarters in the Water Street Tampa community. The grand opening celebration was attended by Boasso Global's team, Tampa Bay's Mayor Jane Castor, Tampa Bay Chamber of Commerce members, plus community and business leaders and local vendors.
Employees moved into the new corporate office in June 2022 after previously being located less than a mile away. The new office is located at 615 Channelside Drive and offers a loft-style design with high ceilings and natural lighting. The space was thoughtfully designed with various work styles in mind. Employees can opt for traditional workstations with sit-to-stand desks, and collaborative lounge seating areas, or work from the private, outdoor terrace with waterfront views, overlooking Sparkman Wharf.
"Boasso Global is a global, port-based business, so having Sparkman Wharf as our new headquarters location not only personifies who we are but has the added benefit of being an exciting central location in Tampa surrounded by restaurants, stores, and special event venues," said CEO Joe Troy. "As Tampa continues to grow, it offers us a tremendous quality of life and access to talented, diverse, and highly educated employees."
The new headquarters is home to corporate employees, which include accounting, finance, legal, human resources, IT, and marketing. With over 12,500 sq ft of office space, the building can accommodate the company's continued plans for expansion.
"We are thrilled to have the international organisation, Boasso Global, headquartered in Tampa, and as a member of the Tampa Bay Chamber. Companies like Boasso that select the area for a headquarters location bring significant value to the entire region, further establishing Tampa Bay as a great place to do business," said Dr Bob Rohrlack, Tampa Bay Chamber of Commerce's president & CEO.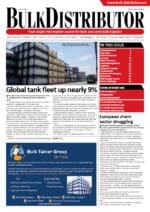 This article originally appeared in the March/April 2023 issue of Bulk Distributor.
view magazine