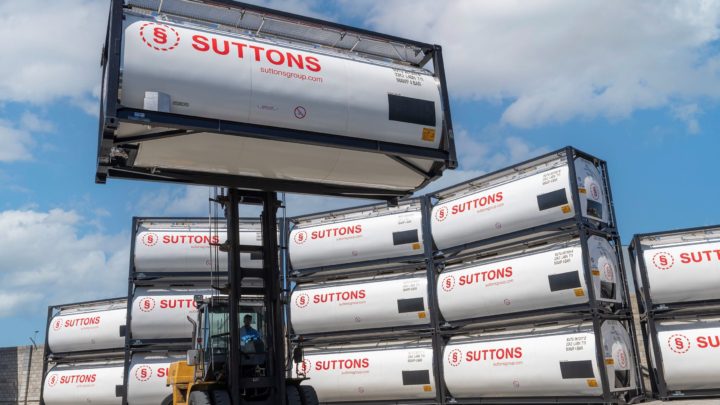 The ongoing conflict in Ukraine has had a significant impact on the chemical supply chain.
Chemical supply chains both within Europe and globally have been compromised and many long-established routes have been disrupted. While we can analyse the short-term impact, the long-term effects are yet to be fully understood.
Suttons International has reacted to these changes with a number of measures and is continually reviewing the situation to ensure customers supply chains and production schedules are minimally disrupted.
Impact
The impact the conflict has had on the physical transport of chemicals in Eastern Europe cannot be understated. The country is a major transit point for pipelines and links that carry raw materials in and out of Europe. The conflict has damaged or shut down many of these transit links, leading to disruptions in the supply of key feedstock for many chemical production processes.
The sanctions imposed on Russia due to the invasion has led to restrictions to previously accessible raw materials and has resulted in a significant increase in energy costs. This has had a huge effect on chemical supply chains in Europe and beyond, leading to shortages and price increases for a wide range of chemical products. These, in turn, have had cascading effects on multiple industries that rely on these inputs.
In order to protect chemical plants in Europe from costly shutdowns, new supply chains to source raw material and feedstock from other locations have had to be quickly established, often at greater expense to the producers.
The increasing cost of feedstock has been compounded by skyrocketing energy prices. As an already highly energy intensive industry, soaring energy prices within Europe have forced many chemical producers to pass on these costs to customers and end users, ultimately making these producers less competitive and attractive when compared to alternatives from Asia or the Americas.
This has all come at a time of reduced deepsea ocean rates, which have recently stabilised to the lowest levels since pre-covid. As well, chemical logistics costs within the EU (and UK) are at an all-time high, due in part to the issues already discussed, and lingering effects of Covid and Brexit, which further reduce the affordability and appeal of European chemical producers.
As a result, there has been a downturn in demand, therefore overall production at many sites has decreased. The loss of manufacturing output has further reduced the competitiveness of European chemical manufacturers, which are unable to bring the economies of scale necessary to reduce cost, when compared with rivals, or their own manufacturing, in other regions.
The impact on the global supply chain is far reaching. We are only in the early stages of what could be a complete shift in numerous supply chains, which have been long established and unbroken for many decades.
In the medium to long term, we can expect to see manufacturers source chemical products necessary for their operations away from now higher cost European manufacturers to alternative suppliers outside Europe.
How Suttons navigated the conflict
One important action Suttons International took was immediately to stop all Suttons tanks carrying out import and export business to and from Russia. We are continuously working with our customers to provide logistics solutions for transport of alternative and ethically sourced products from other areas of the globe, to help with the immediate disruptions caused by the sanctions.
Another way in which Suttons is helping its customers navigate these issues is through the use of strategically located bulk storage locations to hold buffer stocks of critical raw materials. This way we can keep our customers constantly supplied with raw materials and finished products, further offsetting the unpredictability of the ongoing conflict.
We are committed to the UK-EU market and to supporting our customers requiring short sea logistics. We are working with customers to develop the most cost-effective way to move products between the UK and Europe, to help them remain competitive.
Likewise, thanks to our global network with depots and offices across the US, South America, Southeast Asia, Japan, and China, we are able to support any customers who are unable to retain their existing supply chains and help with the planning and distribution of products from new locations.
Suttons is proactively investing in the use of advanced visibility tools which will allow us to understand the fluctuations within the supply chain and more effectively utilise our assets to support customers, with the aim of keeping their costs down.
Furthermore, our skilled and effective operations team is aligned to our customers' manufacturing schedules and commercial forecasting. This enables us to ensure tank availability and vessel capacity meets customer demand, to keep products moving and to keep any potential disruptions to the minimum.
Fundamental changes are occurring across chemical supply chains. The political and economic situation caused by the conflict has cast uncertainty on the long-term viability of the European chemical supply chain, which is still feeling the lingering effects of Covid and Brexit. The high energy costs are a particular frustration which must be overcome in order to stabilise and restore confidence in the industry.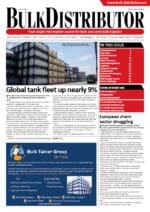 This article originally appeared in the March/April 2023 issue of Bulk Distributor.
view magazine