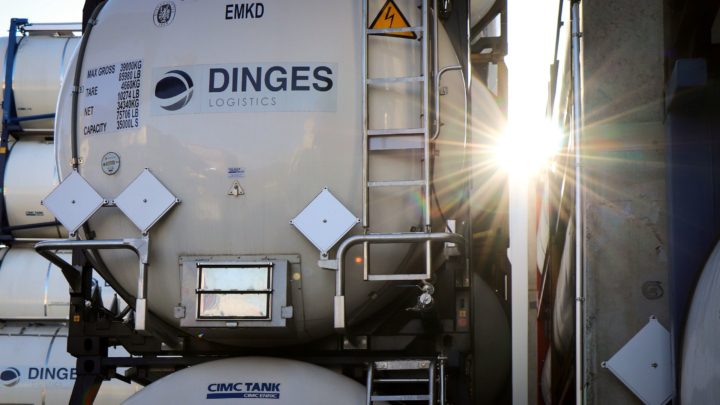 For this reason, there are numerous important regulations for tank containers, which concern the inspection of safety-relevant aspects. For example, according to the regulations of the International Convention for Safe Containers, an intermediate inspection must be carried out every 2.5 years and a periodic inspection every five years.
The workshop team of Dinges Logistics carries out these inspections of containers as an approved partner of Bureau Veritas, the leading company for testing, inspection, and certification. In this context, a positive conclusion has now been drawn from the past year. In the Dinges workshop, approximately 400 inspections of tank containers were carried out in 2022. This figure increased sharply compared with the previous year and is attributable to the growth in capacity, which resulted primarily from the opening of another site and the associated expansion of the workshop.
Complete portfolio of maintenance, repair and overhaul services
Basically, all services of the workshop are not only used by the company's own fleet, but are also available to Dinges customers. In addition to the container inspections, the workshop team also provides a complete portfolio of maintenance, repair and overhaul services for tractor units, tank semitrailers, chassis, and tank containers.
Furthermore, the workshop is a recognised TÜV base, in which not only various tests, but also the adequate preparations for the TÜV approval are carried out. For example, the TÜV tests due twice a year, ie, the main inspection and the safety inspection, are executed in Dinges' own workshop for some 350 vehicle license plates in its fleet. In addition, painting work is also carried out and in order to optimise this, an investment was recently made in a paint booth.
Ingo Dinges, owner and managing director is very confident with regard to the workshop's performance.
"Of course, growth always implies certain challenges, but these have been mastered well," he said. "Through our internal evaluations, we can see a consistently positive development. The team complements each other really well, with all employees bringing their individual strengths to favourable effect."
The workshop is an essential part of Dinges' value-added service. It contributes significantly to the success and the future viability of the company.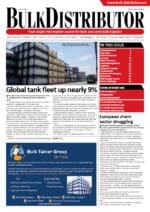 This article originally appeared in the March/April 2023 issue of Bulk Distributor.
view magazine