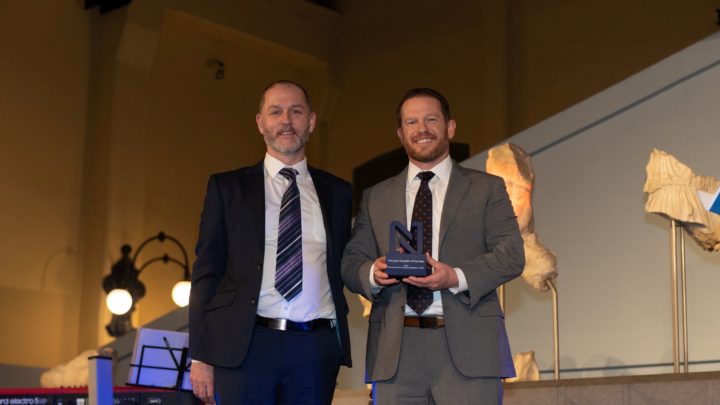 With the opening of the Dubai office, EXSIF now has a presence in 19 countries worldwide.
The new office is headed by vice president – Middle East and India Daniel Bleymann, who most recently led EXSIF's offshore tank rental business. In his new role, Bleymann will represent both EXSIF's ISO tank leasing and offshore tank rental businesses.
Meanwhile, specialty chemicals company Nouryon recently recognised EXSIF among its top global partners in its annual 2022 Supplier of the Year Awards event held in Rome, Italy.
Suppliers were identified and rated based on strategic spend, shared commitment to innovation and sustainability, overall supplier performance and actions taken to improve Nouryon's competitiveness. Award recipients were recognised for outstanding performance in three categories: innovation, reliability, and sustainability.
EXSIF was named by Nouryon as one of its top global sourcing partners in the area of supplier reliability. Recipients in this category were recognised for exceptional supply reliability, collaboration, and close partnership with Nouryon while facing a challenging supply and demand environment.
"Our suppliers are vital to Nouryon's success, and we value their resilience as well as their commitment to pursuing innovation, reliability, and sustainability, despite facing a challenging supply chain environment," said Charlie Shaver, Nouryon chairman and CEO. "It is through our close collaboration with suppliers that we are able to continue to innovate and grow with customers, support our strong market position and drive sustainable growth for our company."
EXSIF representatives Warwick Spencer, managing director, Europe and Americas, and Randy Seawright, senior commercial manager, accepted the award at the event in February.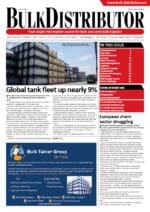 This article originally appeared in the March/April 2023 issue of Bulk Distributor.
view magazine