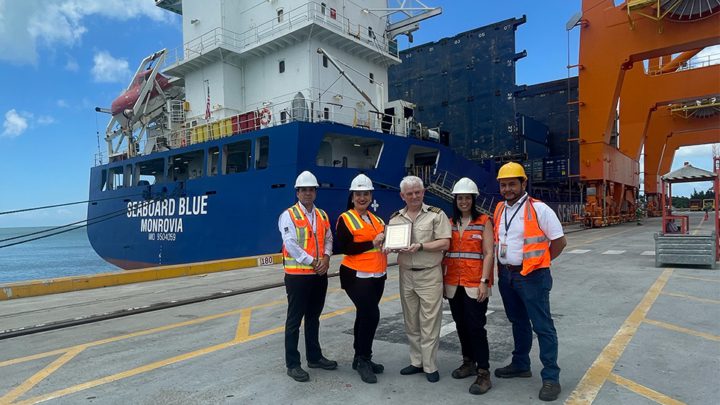 This milestone marks the first time a container vessel, converted from conventional diesel to liquified natural gas (LNG) propulsion, has called at a regional port.
Seaboard Blue, operated by Seaboard Marine, an ocean transport company, is part of the North and Central America service route, providing direct, regular connections between North America, the Caribbean Basin, Central, and South America. The groundbreaking conversion to LNG took place in 2017, setting new standards for eco-friendly shipping.
Upon arrival, OPC personnel commemorated the event by presenting a token to the Seaboard Blue vessel master, acknowledging the importance of this innovative step towards more sustainable maritime transport.