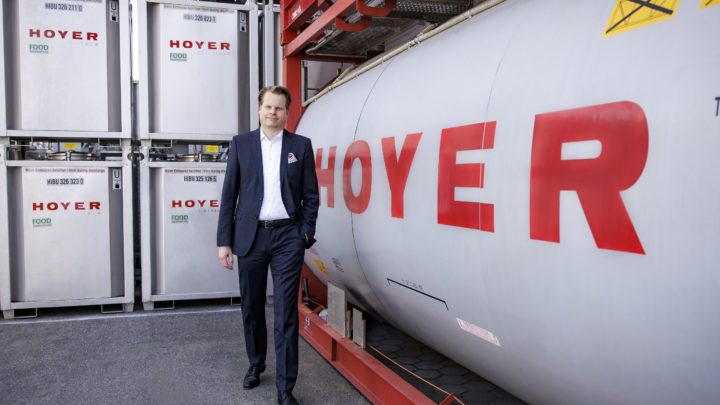 It has been just over two years since Björn Schniederkötter became CEO of Hamburg-based Hoyer Group.
Succeeding Ortwin Nast, who stepped down after 14 years at the helm of the logistics specialist, Schniederkötter immediately had to face up to big external challenges as the global economy began emerging from the Covid-19 pandemic.
This was followed by the start of the Russia-Ukraine conflict which brought yet more disruption to global supply chains and drastic increases in energy costs.
However, those higher energy costs have accelerated the push to more sustainable energy sources in track with the general move to decarbonise more of the global economy.
Hoyer sees itself as having an important role in this process. Indeed, Björn Schniederkötter points out that the company has been transporting hydrogen for more than 30 years, possessing not only a great deal of experience and expertise in this field, but also the necessary equipment, and a solid customer base.
"In recent years, we have invested significantly in H2 equipment, as well as in intensive training for our colleagues in order to be able to handle this dangerous product safely and well," he says.
"Hoyer is now building up a neutral fleet of trailers and containers, and are thus ideally positioned to competently help develop projects in the ramp-up phase. We are also well-positioned in the field of carrier fluids (especially ammonia) and have our own equipment here as well."
The group's sustainability strategy also includes a significant reduction in CO2 emissions, he continues.
"With regard to the decarbonisation of transport, we are very intensively evaluating all types of vehicle drive that we can use," Schniederkötter says. "We already have the most modern and low-emission fleet, partly also with alternative drives. However, it is important for us that trucks with alternative drives have dangerous goods approval."
In addition, Hoyer is in the process of using e-trucks in concrete projects with certain customers, and these are in already the advanced evaluation phase.
Driver shortage
Road haulage, of course, faces its own challenges, such as the chronic shortage of skilled, qualified drivers, an issue that needs to be addressed not just by individual companies but also collaboratively with other industry stakeholders.
"Driver shortage is one of the most critical issues we face in Europe and globally," Schniederkötter says. "The executive board of the Hoyer Group has set up a task force to deal proactively with this issue. It analyses how demand will develop over the next few years, what the reasons are for the departure of colleagues and staff fluctuation, and how we can counter this.
"Our newest fleet also contributes to driver satisfaction, as do our driver supervisors, who maintain intensive contact with our drivers, which strengthens emotional formation. The key to satisfaction, apart from above-average pay, is clearly the appreciation we show to our drivers," he asserts.
Citing the motto 'Treat everyone as you would like to be treated', Schniederkötter explains that for Hoyer internally, this means in concrete terms that the group guides, trains and supports drivers. The company is also working with customers to create a robust infrastructure for loading and unloading, and to establish "an appreciative approach".
"Treating drivers with respect is very important across all sectors," he points out, "and on the government side, a road infrastructure must be created throughout Europe that enables drivers to reach their destination safely, and without traffic jams and unnecessary waiting times. I also see the role of the state in improving the infrastructure for stationary traffic, ie, safe parking spaces with social standards everywhere."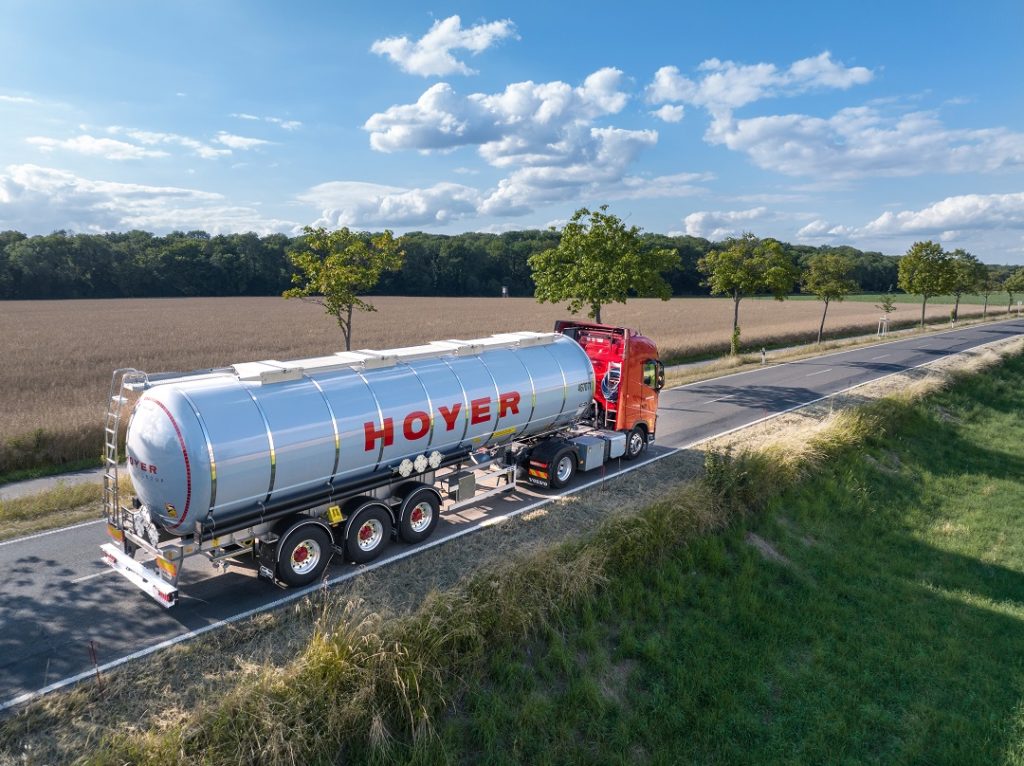 Market conditions
The second half of 2022 impacted business for many bulk liquid logistics operators, as volumes from the European chemical sector declined significantly.
In addition, there were significant challenges in supply chains as the railway sector experienced inefficiencies. And this was, of course, compounded by significant cost increases due to higher personnel and energy costs.
Schniederkötter says that despite considerable internal efficiency measures, Hoyer had to pass on parts of the cost increase to the market. But Hoyer will continue to invest significantly in European infrastructure. For example, together with a joint venture partner in Ludwigshafen, the group is building one of the most modern storage and cleaning terminals.
"We are gearing up for global growth," he comments. "We have taken a close look at local markets and will also expand our global network, as we are currently doing intensively in the US with our site in Houston, Texas, and in Asia with our site in Thailand."
The group has added to its equipment fleet, investing significantly in more tank containers, which Hoyer sees as the group's main asset area. Currently, more than 40,000 units are in operational use.
"We also respond individually to our customers' needs to customise tank containers for them and adapt them according to their requirements," he explains. "In parallel, we are investing in infrastructure to be able to handle our tank containers productively on a global scale."
Moreover, new tank trailers have been acquired, and the IBC fleet has grown by 5 percent. In addition, Hoyer invested heavily in logistics services, such as the commissioning of one of the most modern storage facilities for dangerous goods in 2022.
Supply chain solutions
Given this spread of logistics services it is not surprising that supply chain solutions (SCS) will likely play an increasingly bigger role in group activities.
"Transport from A to B has long since ceased to be the sole service portfolio of the Hoyer Group," says Schniederkötter. "We are investing significantly in the area of SCS and last year we were able to take over the complete warehouse handling for one of our customers, evonik in Germany, and integrate it into our operating business.
"Hoyer thinks and acts in terms of creating additional value for our customers and partners. Our vision is that our customers concentrate on their core competencies, such as development, production, manufacturing and sales, for example, and we take over the upstream and downstream logistics activities, on-site and off-site. For liquid bulk, petroleum, gas, food and the chemical industry, we see ourselves as a global market leader. We think in terms of long-term partnerships and therefore it goes without saying that we see SCS as a growth area."
Responsibility
As a family business that thinks and acts in terms of generations, Hoyer is always aware of its social, ecological and economic responsibility.
"We are committed to sustainable corporate structures, putting our employees first and acting in a value-driven manner," Schniederkötter continues. "The revised Hoyer Group vision and the strategic objectives aligned with it form the basis for all decisions concerning day-to-day business and corporate development, in line with the values of the family-owned company. The clear focus is on sustainable growth."
In the past year, management further elaborated long-term regional strategies, initiated infrastructure measures and implemented group-wide internal organisational development.
"In 2022, we carried out a reorganisation to make us even more market-oriented and to continue to position ourselves as the leading provider of comprehensive logistics services on the global market," he says. "We have set up three operational divisions and one for global sales. In the global sales division, we have created an optimal link between the central key accounts and the decentralised field sales under a central guideline. The business remains local, but receives embracing and co-ordinating leadership, which actively supports our global growth.
"In this way Hoyer is thus even better aligned to customer and market needs," Schniederkötter concludes.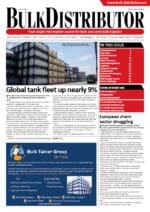 This article originally appeared in the March/April 2023 issue of Bulk Distributor.
view magazine