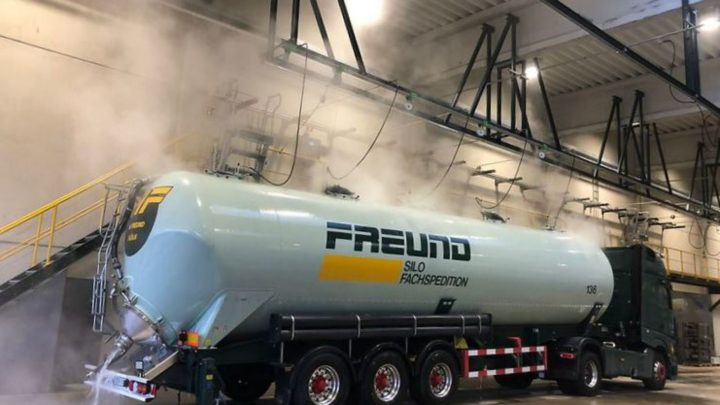 Recently, a completely new dry bulk cleaning facility was commissioned at the company's headquarters in the German city of Kerpen. The new cleaning station was kitted out by Gröninger and consists of two bays for interior cleaning and two drying bays.
With sophisticated software the customer can determine and fine tune the washing programmes. There is the option to choose between cold and hot water, and the metering of an alkaline cleaning agent. This way various products can be cleaned as efficiently as possible. Following the cleaning the tanks are dried.
A Gröninger Drypack provides warm, filtered air, for a hygienic result within a short drying cycle.
Supplying the cleaning technology in so-called Cleanpack (stainless steel frames), the assembly time onsite was reduced considerably. The controls are remotely accessible by Gröninger service and control room staff in Rotterdam, in order to provide optimal support under all circumstances.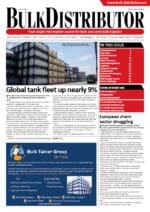 This article originally appeared in the March/April 2023 issue of Bulk Distributor.
view magazine