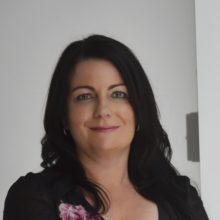 However, this transformed with the onslaught of the COVID-19 pandemic. This unprecedented event brought the sheer significance of the supply chain to the forefront, as businesses had no choice but to prioritise their supply chains in order to survive this period of disruption and upheaval.
Fast-forward to today, with the worst of the pandemic passed, many assumed that the global supply chain would return to its pre-COVID state of play. But it is becoming increasingly clear that global logistics has forever changed, bringing with it a new world of shipping.
According to Rachael Budd, CEO of Australian bulk liquid logistics specialist Transolve Global, this new world is best described as an ecosystem characterised by 'consistency in inconsistency'. An environment in which the overall state of the international supply chain landscape is relatively calmer as goods move more freely and demand softens, but one where things are still extremely unpredictable due to a multitude of contributing factors.
Budd elaborates: "The global supply chain is facing three main challenges in the period ahead: the slowdown of international trade and overall global economy, a fall in container freight rates, as well as increased capacity created by the large number of ships being built.
"Compounding these challenges are further contributing factors such as ongoing inflation, the continuing Russia-Ukraine war, other geopolitical tensions and extreme weather events. In addition, market indicators reflect the fact that trade volumes are sitting at or below pre-pandemic levels as importers undergo an inventory correction, especially in Europe and North America."
As stated by Budd, all these factors, which are fundamental drivers of the shipping industry, are becoming more challenging. In addition, the industry itself is also facing accelerating paradigm shifts driven by the combination of supply chain fragmentation, geopolitical instability, economic and market influences, all of which indicate that a return to normal consumption, which is integral to the shipping industry, may prove elusive this year.
Future proof
Given the new landscape, how can businesses future proof their business supply chain? Based on her extensive experience navigating the global supply chain landscape, Budd argues the most important thing for businesses to do is be proactive, continually review and refine their supply chain and streamline operations where possible.
In fact, according to Budd there are several areas businesses should focus on in order to optimise and future proof their supply chain.
"First and foremost, it's vital to review, forecast and optimise inventory management regularly. Businesses who can accurately forecast and plan across their supply chain will have ample opportunities in the year ahead to capitalise on a softer market."
Strategically selecting suppliers is also critical as they are central to a successful supply chain. As explained by Budd, a positive collaborative working relationship delivers numerous benefits including increased efficiency and streamlining alongside reduced costs, as well as the ability to work cohesively during periods of volatility and uncertainty.
Businesses need to be responsive and agile so they can respond to changing customer demands. Budd adds: "Those who strike the right balance of stock on-hand while being agile enough to change in response to customer needs, will have a strong competitive advantage when it comes to satisfying market demand as and when it fluctuates."
Research indicates that visibility is one of the most significant drivers of competitive advantage as the presence of any data silos negates the ability to run a lean and optimised supply chain.
Budd elaborates: "As businesses continue to grapple with challenging external factors removing any inefficiencies across the supply chain is integral so businesses can better combat market volatility. Using a supply chain management platform or integrating all data into a single platform are just two ways to achieve better transparency which helps to minimise mistakes and miscommunication while streamlining operations across the board."
Crossroads
According to Budd the industry is at a crossroads where internal industry challenges and disrupted supply chains intersect with market demands, creating a situation where businesses must simultaneously address issues such as cost, efficiency and sustainability.
She elaborates: "One of the most effective ways to do this is to review how goods are transported in order to ensure the intermodal transportation process is as efficient as possible.
"Considering solutions such as ISO tanks and flexitanks for bulk liquid transport can increase container payload by maximising container weights and reduce shipping, transport and handling costs up to 30 percent. In addition, with up to 70 percent of consumers opting to buy from environmentally aware businesses, these transport options are ideal as they are zero-waste, recyclable and sustainable due to their longer life span of up to 35 years, helping to reduce the overall carbon footprint of a business."
Budd expounds: "It's clear that the supply chain is not a standalone process and cannot operate at maximum efficiency without the 'buy-in' of all relevant parties – from internal team members through to external suppliers, nor without consideration of all its components. Hence, a transparent working culture combined with clear communication across your supply chain will optimise its efficiency and ensure that all stakeholders are working collaboratively and are on the same page, resulting in an efficient, resilient and agile supply chain process."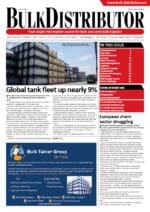 This article originally appeared in the March/April 2023 issue of Bulk Distributor.
view magazine