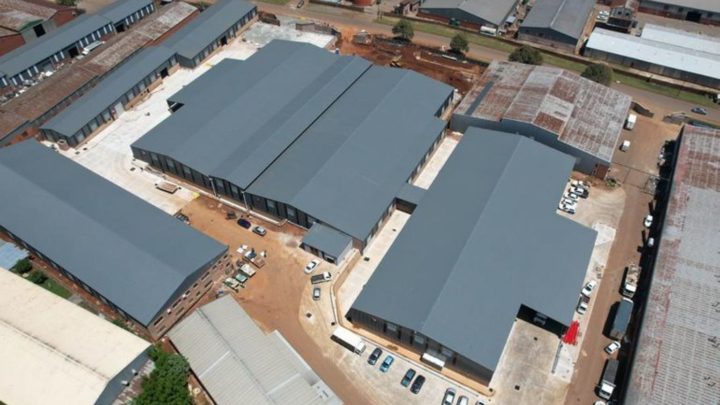 The Netherlands-based firm says is clearly an increasing demand for FIBCs in the DRC and specifically in the Katanga region.
The DRC is one of the world's largest producers of so-called 'green' metals, such as cobalt, which are set to play a critical role in decarbonisation of the global economy. The DRC government supports the local supply of mining-related equipment, expertise and services. LC Packaging wants to respond to this demand which requires a reliable partner in the vast African country. It also fits with its vision to support local entrepreneurship and the development of local communities in a responsible and sustainable way.
Buenassa has the purpose to develop mining-related services and products in order to improve the supply chain of critical minerals through the financing of artisanal and small scale mining operations, and the development of local processing, recycling and trading. The goal is to increase the benefit for the DRC in general and local communities in particular.
LC believes the views of both companies combined will support the DRC government's efforts to foster a traceable, ethical and responsible mining sector, focused on critical minerals and aligned with the aim of contributing to the energy transition in the context of global climate action.
Two-phase approach
The intended partnership is set to develop in two distinct stages. Phase one concerns the distribution of FIBCs produced in South Africa and Asia to large-scale, artisanal and small-scale mines in the DRC (including copper, cobalt, lithium and zinc mines). Bulk bags will be stored at a local warehouse, allowing for continuity of supply and rapid response to demand peaks.
Phase two intends to include a joint venture between LC Packaging, Buenassa and Shankar Packagings for the purpose of creating a production facility in Kolwezi, in the Province de Lualaba. This joint venture is expected to generate employment, enhance labour skills through training and development as well as promote the use of locally produced FIBCs.
Richard Green, regional director Southern Africa at LC Packaging, is looking forward to partnering with Buenassa and Shankar Packagings. "LC Packaging has been supplying bulk bags to numerous DRC mining entities over the past 12 years. We are confident that the intended partnership for distribution and local production of FIBCs between the three of us will strengthen our position in the DRC and will contribute to the further development of the Lualaba region," he said.
Eddy Kioni, CEO of Buenassa, added: "We are delighted to join forces with LC Packaging and Shankar Packagings, two world leaders in the FIBC sector, as this is a strategic opportunity for us to position ourselves in a key market to support the activities of mining, agri-industrial and other industrial companies in the DRC by providing them with the high-quality containers they constantly need to package their products. On top of that, through the establishment of an assembly plant planned by the end of this year that will provide local employment in Lualaba, this alliance also aims to transfer know-how to an economically dynamic region that is seeking to shape its industrialisation programme."
Keshav Pandya, vice president of Shankar Packagings, highlighted the long-term relationship between Shankar Packagings and LC Packaging: "Our association with LC Packaging goes back more than 20 years. Since 2012, we have been producing FIBCs for the Southern African market at LC Shankar, a joint venture between Shankar Packagings and LC Packaging. Achieving a local presence in the DRC is a great way to expand our global reach."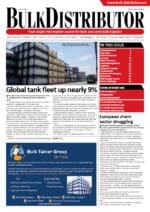 This article originally appeared in the March/April 2023 issue of Bulk Distributor.
view magazine