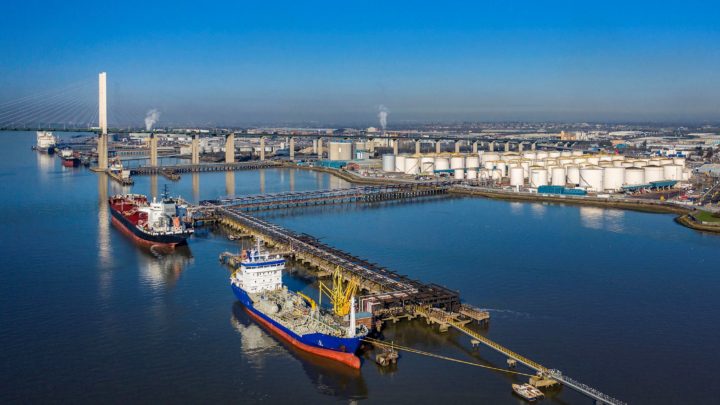 Under the terms, the aim is to ship low-cost green hydrogen from Canada to the UK.
Hydrogenious' liquid organic hydrogen carrier (LOHC) technology enables hydrogen to be chemically bound to a thermal oil for safe storage and bulk shipping, leveraging the existing infrastructure for liquid fuels. Temporarily absorbed to the LOHC the hydrogen can be transported and handled safely and easily in ports and in urban areas. On arrival and discharge at the import location the hydrogen will then be released from the liquid carrier for delivery as pure green hydrogen to end users.
Step forward Greenergy, a transport fuel supplier, which access to large terminals said to ideal for the importation, release and distribution of hydrogen using the LOHC. Navigator Thames terminal has already been identified as a strategic location to meet expected demand for hydrogen in the South East of England.
Greenergy's distribution network and customer base will also enable delivery to a broad range of industrial and commercial customers across the UK.
"Working with Hydrogenious is an important step in our strategy to offer cost effective hydrogen to our customers using existing storage and delivery infrastructure," said Christian Flach, CEO of Greenergy. "Delivering hydrogen is an important goal in supporting the energy transition."
Positive properties of LOHC
Shipping hydrogen over long distances on an industrial scale in its pure form, either under high pressure or liquefied at extremely low temperatures, is both costly and complex. The conversion of hydrogen into ammonia and its shipment would have significant disadvantages in terms of safety in urban ports.
As an alternative, hydrogen can more easily be stored in and released from an LOHC called benzyl toluene, a thermal oil which enables safe and convenient hydrogen transport.
This specific LOHC has particularly positive properties as a hydrogen carrier for handling in ports and urban environments, since it is a non-explosive, flame-retardant oil. It can easily and safely be transported from the hydrogen source to the receiving country over long distances in the existing liquid fuel infrastructure, shows low boil-off losses of hydrogen, and does not require low temperatures or high pressures, making it more cost effective and flexible to handle. Once imported, hydrogen can then be released and distributed to customer sites.
Green hydrogen is expected to play an important role in meeting the UK's net zero targets, and hydrogen imports to the UK can bolster its energy infrastructure. In the UK Government's Hydrogen Roadmap, it is estimated that total demand could be 20-35 percent of the country's final energy consumption by 2050.
Canada is already one of the world's top 10 hydrogen producers, with an annual production of 3 million tonnes of (grey) hydrogen. By the year 2050, Canada aims to be one of the world's top three producers and a major exporter of green hydrogen.
"North America will soon be a key market for large-scale clean hydrogen exports to Europe," commented Dr Toralf Pohl, chief commercial officer at Hydrogenious LOHC Technologies. "The UK is committed to hydrogen consumption, and together with Greenergy, we will now be exploring the possibility of establishing a LOHC-based hydrogen supply chain, including constructing storage and release plant assets in Canada and the UK capable of handling more than 100 tonnes of hydrogen a day, while leveraging the existing infrastructure for liquid fuels in ports with our LOHC technology."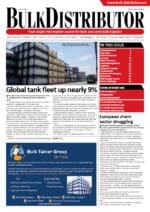 This article originally appeared in the March/April 2023 issue of Bulk Distributor.
view magazine