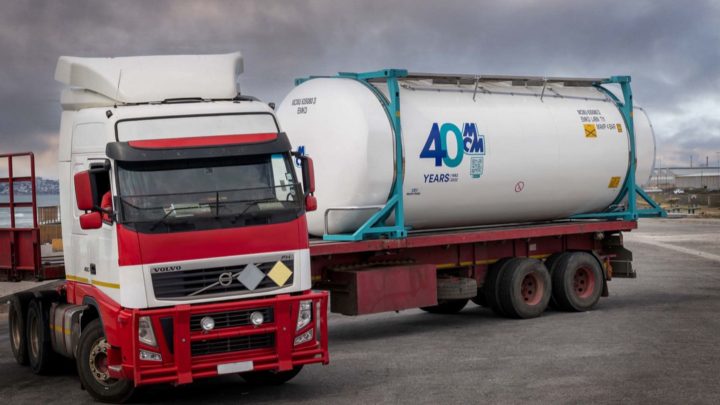 With a fleet currently standing at 2,400 units, MCM remains a relatively niche player in the leasing sector. But the company says its unique offering lies in offering containers that are often modified according to specific customer requirements rather than focusing on general commodity tanks.
"MCM is a small company, but this is by choice," says a spokesperson. "Our organisation and the fact that we are part of an international group, would allow us to invest in large numbers of tanks year after year. "But this is not our strategy.
"We want to remain flexible. This means being able to work on all types of projects whether for 1 container, 10 units or even up to 100 units. Therefore, it is important to keep in close contact and proximity with each of our clients, both from our head office and also from our local offices. We also have to be able to work with an individual truck driver on one hand, and with large international companies on the other," the spokesperson adds.
From the start
MCM's origins arose from the company's founders' extensive experience in both tank manufacturing and operations, and then with LOWACO/CATU, a large Swiss leasing company.
In 1984, MCM became the first tank rental firm to offer large capacity swap body tanks of 30,000 litres. This was followed in 1989 by introducing a fleet of small capacity specialised tank containers for high density and corrosive liquids. Then, in 1999, MCM also became one of the first leasing companies at the time to add 35,000 litre units to its fleet.
A year later, low and high pressure T50 gas tanks were added to MCM's fleet.
In 2010, MCM was acquired by LAMY Group, based in Paris, France. A diversified group, LAMY's interests are in raw materials management and trading, energy management and logistics.
Today the fleet is still dominated by swap bodies, gas tanks (low and high pressure), and ISO tanks, which can be standard, but are mainly specials.
Challenging times
Having celebrated its 40th anniversary, MCM is emerging from what has been for many companies an extremely challenging few years.
The first part of 2021 was "very disturbed" as the ongoing COVID-19 pandemic caused major supply chain disruption.
"Customers were panicking and getting rid of all unnecessary equipment," said the spokesperson. "MCM actually planned for the worst, as all the indicators were catastrophic. We had to navigate by sight for the first half of the year without really knowing what to expect. We also had a lot of tanks off-hired during this period, which was very disruptive and negative signals in terms of activity."
During the Summer of 2021, the company was just as surprised as most to see that the market completely turned around and bounced back in a dynamic way.
Then in 2022, just as everyone thought normality would return post-pandemic, MCM's activities were affected by the war in Ukraine and by its activities in this area. But despite these terrible events, the overall level of activity remained dynamic and the market became bullish, the company says.
"So far this year, business has been stable, with the exception of Eastern Europe," the spokesperson continues. "But it is difficult to forecast what the rest of the year will bring. The prognostication was supposed to be good, although market indicators now seem to be less bright up to 2024."
Nevertheless, MCM is constantly buying new tanks; these are ordered in small batches, but are continuously manufactured to renew all the fleet ranges. Highly specialised tanks designed to client specifications are also added to the fleet on a regular basis.
MCM works mainly with industrial companies and transport operators, mostly based in Europe, but the leasing company also has customers all over the world.
In recent years MCM has had a very good utilisation rate of around 90 percent. The company sees this as an optimal rate that allows it to have a good part of the tanks rented out, while maintaining enough equipment to rent to customers as and when required.
Digitalisation
Beyond equipment supplies, MCM has invested significantly in digitalising processes.
"As an ISO 9001-2015 company, we have to implement a set of internal digital development processes with different IT tools," says the spokesperson. "We have developed an ERP specially dedicated to our activity and needs, and are using many more digital processes, such as electronic document management.
"We are constantly developing this system in the aim of better management and control over our activities but for our customer follow-up. We also recruited a communication/digital manager, who is now in charge of implementing all digitalisation processes."
All this points to an important lesson in the tank container leasing industry. Following a flurry of merger and acquisition activity in the sector over recent years, it is still possible for smaller, highly focused lessors to survive – and thrive – in this very competitive market.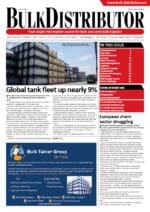 This article originally appeared in the March/April 2023 issue of Bulk Distributor.
view magazine