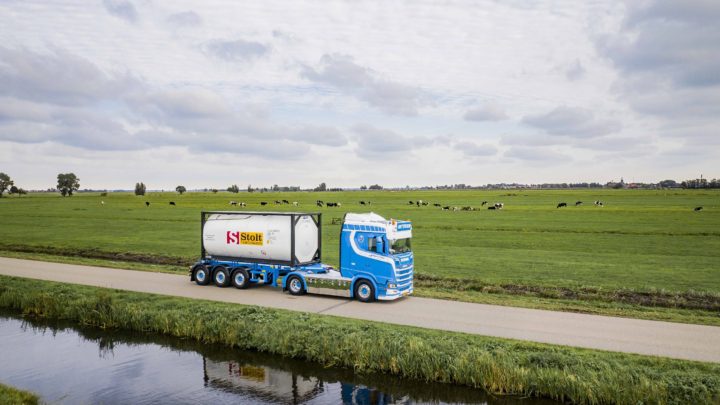 Transport revenue increased 30.8 percent to $679.8 million, and demurrage revenue increased 63.6 percent to $119.8 million as customers held on to tanks longer for storing back-up stock due to supply chain disruptions.
Higher operating revenue was offset by a 68.6 percent increase in ocean freight costs, reflecting higher liner rates driven by tight capacity. Overall volumes decreased due to lack of space on ships and other supply chain congestion.
STC president Hans Augusteijn said the firm's 40th anniversary year was marked by "unique market conditions and strong performance".
"As customers faced the implications of supply chain constraints, rising inflation, the war in Ukraine and Covid-19 lockdowns in China, we were able to keep their liquid cargoes moving," he said in the annual report of parent group Stolt-Nielsen. "We were successful in securing space on ships in a very tight market, ensuring our customers' products could reach their end customers. I am proud that no STC customer ran out of stock or had to close production because of us. This accomplishment is testament to our agile and dedicated team, fleet size, customer centricity, industry relationships and digital capabilities."
Digital transformation
Augusteijn went on to say that STC's ongoing digital transformation strategy also contributed to its agility and reliability.
"This year more than half of our business was conducted through our digital platform," he stated. "Digitalisation also formed a major element of our training activity as we helped staff improve their digital skills. This training complemented ongoing learning and development, which included new opportunities for staff to participate in exchanges where they worked in different offices and project teams.
"We also increased communication on safety issues and extended training on dangerous goods safety based on feedback from previous employee engagement surveys. These activities helped us to reduce our Total Recordable Case Frequency (TRCF) from 6.7 in 2021, to 4.8 in 2022."
For 2023, Augusteijn said rising energy costs and China's Covid-19 situation would likely result in softer demand in the first half of the year. However, the tank operator expects volumes to increase as the year progresses.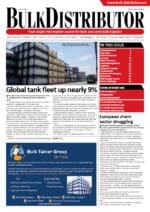 This article originally appeared in the March/April 2023 issue of Bulk Distributor.
view magazine