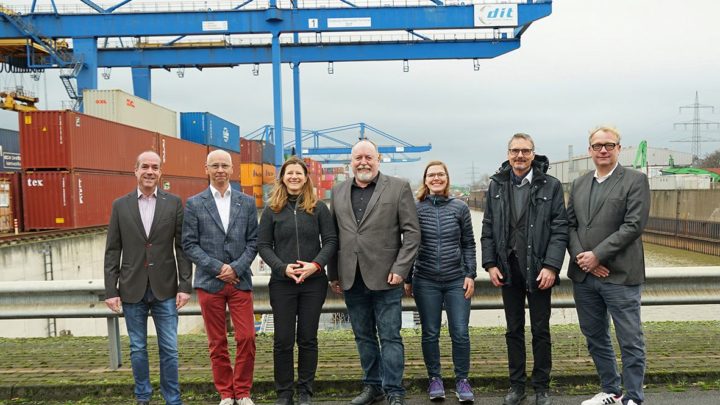 SBRS is one of the leading suppliers of technology for electric charging infrastructure for road vehicles. In the course of this year, SBRS will install 33 loading points at 14 locations of Contargo in Germany. These will enable the trimodal container transport service provider to expand its fleet from the present count of seven e-trucks to 33 over the next few months.
"This is a milestone for our enterprise on the way to decarbonisation by 2045," said Jürgen Albersmann, managing director of Contargo. "Building up a high-performance, future-oriented charging infrastructure is a prerequisite for comprehensive use of e-trucks in the local transport of containers."
In June 2022, Contargo Trucking and Rhenus Trucking received notification of funding under the KsNI support programme for 28 battery-driven 44-tonners plus the relevant infrastructure. Rhenus Trucking has ordered the vehicles, and as service provider will deliver them progressively to its customer and sister company Contargo in the course of 2023. Parallel to this, SBRS will install a total of 33 charging points, each with an output of 250 kW, at Contargo's locations in Duisburg, Voerde-Emmelsum, Emmerich, Frankfurt-Ost, Industriepark Frankfurt-Höchst, Gustavsburg, Hamburg, Karlsruhe, Koblenz, Ludwigshafen, Mannheim, Neuss, Weil am Rhein and Wörth.
"With such a powerful infrastructure, we can use the e-trucks with the same flexibility as diesels. At the same time, we are offering our truck drivers a future-safe job – and a low-noise work environment," explained Michael Starke, managing director of Rhenus Trucking.
24 hour e-truck operation
Andreas Stahl, managing director SBRS, commented: "After successfully initiating the transformation in public transport, we are now realising what is, for us, too, our biggest infrastructure project for e-trucks, together with Contargo."
Stephan Nahmer, also managing director of SBRS, added: "Sustainability is close to our hearts, and is anchored in our enterprise's DNA. Thus, intensively reducing emissions in the transport sector is a significant step. Our high-performance charging system can fully charge the e-trucks within two hours if required."
Duisburg Intermodal Terminal will now be able to operate the e-trucks 24 hours. "We can also increase their range by short intermediate charging, which is essential for our flexibility," said Michael Kleifges, Managing Director of DIT.
At Contargo, the aim is to drive 1.5 million km a year by e-truck. "In this way we will save almost 1,500 tonnes of CO2 equivalent annually, already reducing our total footprint by one percent," pointed Kristiane Schmidt, Sustainable Solutions Contargo. "Thus by ramping-up e-mobility we are offering all our customers the possibility of massively reducing their emissions."
The procurement of the 28 e-trucks and the relevant infrastructure is subsidised by the Federal Ministry for Digital and Transport under the funding guidelines for the purchase of commercial vehicles with alternative climate-friendly drivetrains and the deployment of refuelling and charging infrastructure (KsNI). The funding guidelines are co-ordinated by NOW GmbH, (National Organisation Hydrogen and Fuel Cell Technology). Applications are approved by the Federal Logistics and Mobility Office (BALM).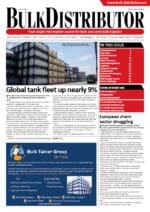 This article originally appeared in the March/April 2023 issue of Bulk Distributor.
view magazine