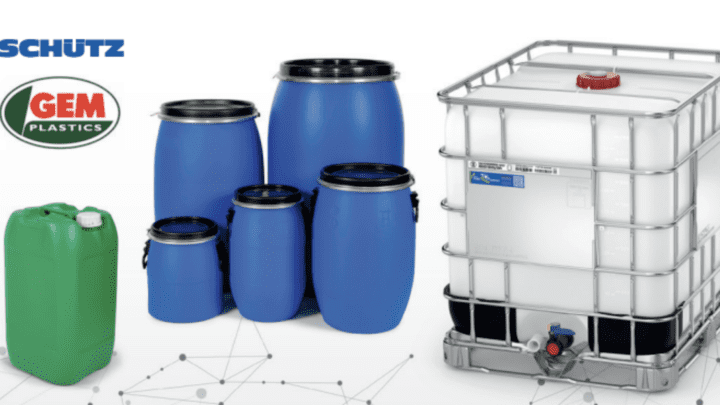 With the acquisition of GEM Plastics Limited in 2021, SCHÜTZ expanded its local product portfolio of industrial packaging.
In addition to different plastic drum variants, the long-established manufacturer produces various jerrycans. They are preparing to commission an additional extrusion blow-moulding line for F1 210-litre and 220-litre plastic tight-head drums to strengthen their successful development and market growth further.
Rising customer demand
Also in preparation: a new, fully automatic 3-layer extrusion blow-moulding line for producing 15 and 20-litre jerrycans. SCHÜTZ has been represented in Worksop (Great Britain) since 1992 and in Killala (Ireland) since 2000. With the location in Cavan, Ireland, the company is meeting rising customer demand in Ireland and is further increasing flexibility.