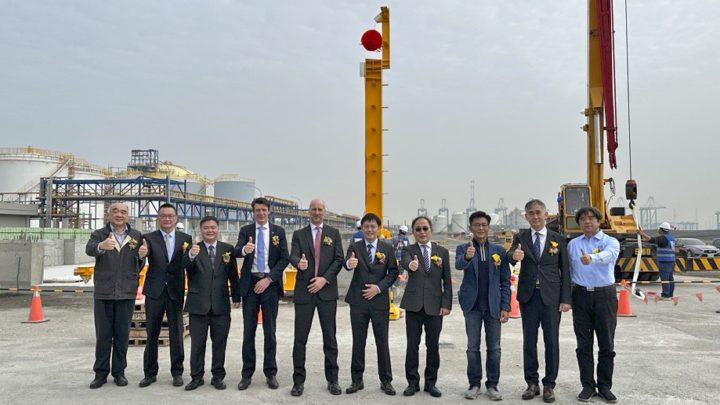 The partnership brings together XL Batteries' expertise in flow battery technology and Stolthaven Terminals' global presence in providing bulk liquid services.
A flow battery is an electrochemical energy storage device in which two chemical solutions are pumped on opposite sides of a conductive membrane. Ion transfer across the membrane allows electrical energy to be either stored or used. XL Batteries' breakthrough chemistry provides a highly stable, efficient and sustainable solution at low cost, the company says.
As well as developing the technology, the companies will explore opportunities to apply it in the port and industrial sector. This includes the potential to support Stolthaven's ambition to make its primary activities carbon neutral and the potential decarbonisation of surrounding industrial and residential areas by providing local energy storage. In the future, flow battery technology also offers the potential to provide shore power to ships calling at its terminals.
Stolthaven president Guy Bessant said: "While there has been significant focus on renewable power generation there has been less focus on long-term energy storage, which is critical for the global transition to 'greener' energy alternatives. Stolthaven has been working on finding a partner in electrochemical storage and in XL Batteries we have found one that shares our vision to use innovation and skills partnerships to develop energy solutions for the future."
Founder and CEO of XL Batteries, Tom Sisto, added: "We are excited to work with Stolthaven Terminals to help its transition to green-energy usage. Our plan to deploy XL batteries at Stolthaven Terminals represents a huge win for carbon neutrality, and we appreciate Stolthaven's recognition of XL's product differentiation and potential. Compared with other technologies, such as lithium-ion, vanadium flow and iron-air, XL's flow batteries are safer, more cost effective and a better overall fit for long-duration energy storage, which is critical for fully enabling renewables and carbon neutrality."
Taiwan
In Taiwan the joint venture between Stolthaven and Revivegen Environmental Technology was made in January at a ceremony with Taiwan Cooperative Bank in Kaohsiung.
Stolthaven Revivegen Kaohsiung Terminal (SHRVK) will meet growing customer demand for high-quality bulk liquid storage in the region and introduce more international trade to Taiwan.
The two companies formally entered the joint venture to develop a new greenfield terminal in Kaohsiung Port, after signing a letter of intent in April 2019.
Together, they plan to develop integrated storage, drumming, warehousing, and distribution solutions for chemical and bulk specialty liquid customers. The terminal is also well positioned to provide storage to support the transition to greener energy and fuel alternatives, including ammonia. This aligns with the Taiwan government's strategy towards net-zero emissions by 2050, which includes ambitions to cut carbon emissions by 20 percent by 2030 (compared to 2005 levels), introducing low-carbon industrial processes and building a zero-carbon fuel supply system.
Meanwhile, Stolthaven's focus on the digitisation and automation of its terminals will bring increased innovation to the existing terminal industry in Taiwan.
Guy Bessant said: "We are delighted with the addition of the SHRVK terminal to our global network, which enables us to increase the reach of the supply chain solutions that we can offer our customers. The partnership also opens up Taiwan to our broad customer base and the integrated services we can provide in collaboration with our sister companies Stolt Tankers and Stolt Tank Containers.
"Together with Revivegen's expertise and local knowledge we will deliver a terminal that focuses on the safe and efficient handling and storage of chemicals and industrial gases for local and multinational companies. And we will use our experience in innovative sustainability projects to support Taiwan's progress towards its carbon-reduction ambitions."
Chairman and general manager of Revivegen Environmental Technology Cheng Yu Chung said: "Establishing a joint venture with Stolthaven allows Revivegen to enter into the chemical storage industry and gain more exposure to international business and digitisation, which creates a win-win situation for both companies. This joint venture is also expected to elevate the status of Kaohsiung Port as a global storage and distribution hub."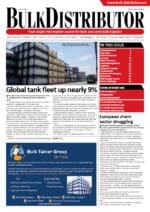 This article originally appeared in the March/April 2023 issue of Bulk Distributor.
view magazine