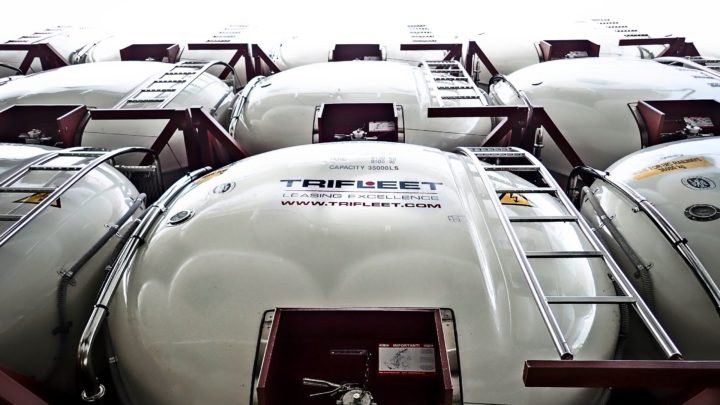 In its first full year reporting as part of GATX, Trifleet posted a profit of US13.8 million, up from $10.2 million the previous year.
The tank container leasing market was said to have been strong in 2022 and demand for tanks was "robust". Utilisation increased to 93.1 percent at 31 December 2022.
For the group as a whole net income was $155.9 million, or $4.35 per diluted share, for 2022 compared to $143.1 million, or $3.98 per share, for 2021.
Results for 2022 included a net negative impact of $61.8 million from tax adjustments and other items, compared to a net negative impact of $39.1 million from tax adjustments and other items in 2021.
At Rail North America, profit in 2022 was higher than the prior year. The increase was primarily attributable to higher net gains on asset dispositions.
Rail International profit in 2022 was lower due to the impairment of Rail Russia and the negative impact of foreign exchange rates, partially offset by higher revenue from more railcars on lease.
In 2022, after a strategic review, GATX made the decision to exit its rail business in Russia. The decision was due to the impacts of the Russia/Ukraine conflict on the business and the business risks associated with the geopolitical environment resulting from the conflict.
Therefore, the net assets of Rail Russia were classified as held for sale and an impairment loss of $14.6 million was recognised in 2022. The sale of Rail Russia was completed on 31 January 2023.
To date, the Russia-Ukraine conflict has not had a material impact on business operations at GATX's global railcar, aircraft spare engine, and tank container leasing businesses outside of Russia, the company stated.
Furthermore, the nature of the impact on financial results varies across the business units. Higher steel prices have led to higher new asset costs across the rail and tank container leasing businesses, a trend that supports higher lease rates on many existing assets but makes new investments more challenging.
Supply chain disruptions, slower new railcar deliveries, and limited access to key components, such as wheelsets, have been more impactful in Europe and India, GATX reported.
2023 outlook
As for the coming, GATX said conditions in the North American railcar leasing market improved throughout 2022, and conditions are expected to remain favourable in 2023.
Lease rates for railcars scheduled to renew in 2023 will likely be generally higher than expiring rates as the lease rate environment for existing railcars is expected to be healthy.
Rail International should see robust demand for railcars in both the European and Indian businesses, with an expected increase in profit as demand for equipment in Europe continues to be strong. GATX also plans to invest in the fleet. Lease revenue is expected to be higher in 2023, resulting from more railcars on lease and higher lease rates. In India, absent any potential supply chain disruptions, the company anticipates significant growth in the fleet, which will also contribute to an increase in profit.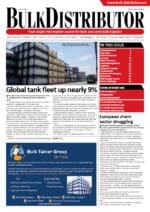 This article originally appeared in the March/April 2023 issue of Bulk Distributor.
view magazine