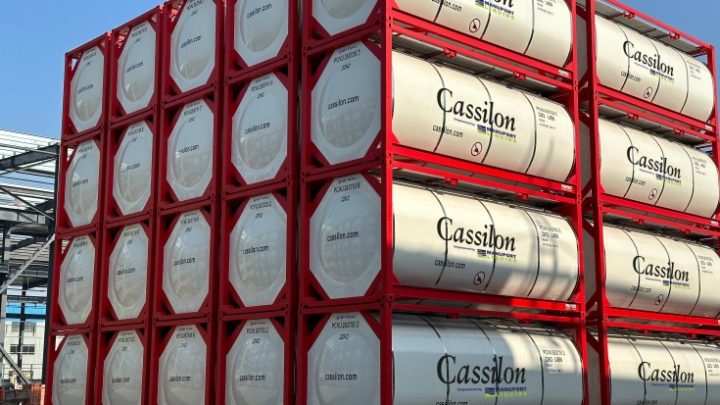 This acquisition represents a strategic investment for MPL, as it expands its capabilities in transporting hazardous and non-hazardous bulk liquids.
MPL's acquisition of Cassilon enhances its end-to-end logistics services, providing a comprehensive range of transportation solutions for industries that rely on bulk liquid's safe and efficient movement.
"We are thrilled to welcome Cassilon to the MPL family," says Guy Pasmans, CEO at MPL. "With their expertise and their own fleet of Isotanks, they are a valuable addition to our team, allowing us to expand our capabilities and deliver even more value to our customers."
Minor changes to Cassilon's branding
Cassilon will now trade as 'Cassilon Empowered by Manuport Liquids,' while its legal entity name, tax number, and other legal documentation remain the same.
"We are excited to join forces with Manuport Logistics and become part of a larger, more diversified logistics company," says Sue Cassels, managing director at Cassilon Empowered by Manuport Liquids.
"By combining our expertise in the transportation of bulk liquids with MPL's end-to-end logistics services, we will be able to provide our customers with even more comprehensive solutions and better serve their needs."
Strategic investment for MPL's growth strategy
The acquisition of Cassilon is in line with MPL's strategy to grow its business by expanding its expertise and geographic reach. MPL is committed to providing the highest-quality logistics services to its customers, and this acquisition is another step in that direction.
"We look forward to partnering with Cassilon and using their expertise to drive growth and create value for our customers," said Ken Joris, CCO at MPL.