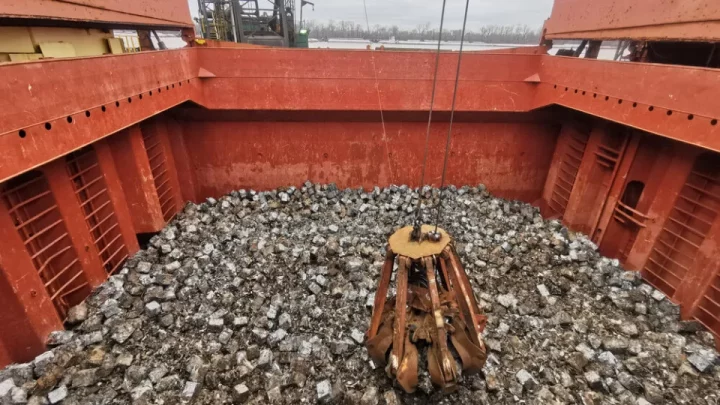 The land is currently adjacent to an existing Colonial Terminal riverfront facility as well as an NS facility.
Colonial Terminals is a division of the Colonial Group. Both are based in Savannah.
Breakbulk is freight cargo that can't fit into standard-sized shipping containers, so the cargo is broken apart and loaded and unloaded individually.
Colonial Terminal said the new facility and infrastructure "should allow in excess of a million tons of throughput and support the development of a new wide-span berth expected to move steel, paper, and other forest products, but capable of handling any general breakbulk cargo."
The project will take place in two stages: phase one will involve the construction of a berth and refurbishment of an existing warehouse facility, while phase two will consist of a new rail-served warehouse or outside storage complex.
The project is slated for completion in late 2024 and is anticipated to cost more than $100 million (€91.5 million).
"For nearly a century, Colonial Terminals has built its reputation by delivering world-class product handling services to dry and liquid bulk customers through our intermodal marine terminals," Colonial Terminals president Ryan Chandler said.
"Leveraging our strategic infrastructure in partnership with Norfolk Southern to extend our reach into the breakbulk space is a logical next step for our high-service culture."
The project should also help stimulate growth in breakbulk, especially following the Georgia Ports Authority's decision to convert its Ocean Terminal facility from handling breakbulk to handling containers, according to Chandler.
"At Norfolk Southern, real estate assets are a strategic opportunity that we're leveraging to drive smart, sustainable growth for our customers and our rail network," said Kathleen Smith, NS vice president of real estate and business development. "This partnership furthers that mission, aligning our organisations to fulfill a critical supply chain need in the Southeast."