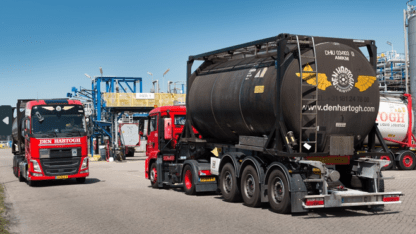 Royal Den Hartogh Logistics has joined EUROPUR, the European Association of Flexible PU Foam Blocks Manufacturers, reflecting its commitment to innovate and expand in the foam industry while prioritising safety and environmental sustainability. 
"We're delighted to join EUROPUR and to be the first LSP to participate in this prestigious conference," said Eimert van Herk – manager PMC Isocyanates Europe at Den Hartogh. "Our goal is to deepen our understanding of the foam industry and to offer tailored, optimal logistics solutions. Streamlining operations and deliver a superior service experience across the entire supply chain."
Den Hartogh's recent membership of EUROPUR marks a significant step towards expanding DH's services within the foaming industry. Den Hartogh aims to leverage this newfound association to foster stronger partnerships, identify new business opportunities, and deliver superior logistics services together with the foam industry.