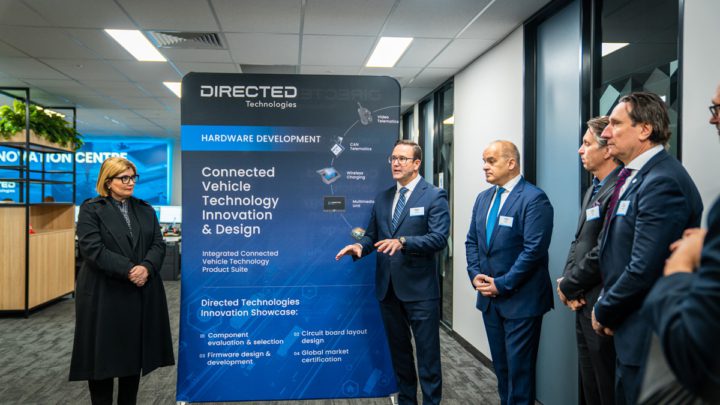 The Centre will double its capabilities in next-generation fleet vehicle digitisation and electrification while providing a foundation for Directed Technologies to scale its solutions to global markets, the company said. It is one of the few full-stack solution centres of its kind globally, it added.
Directed Technologies provides connected solutions for a variety of fleet and passenger vehicles, and the state-of-the-art centre will place Australia at the centre of global connected vehicle opportunities, the company said.
The company's telematics devices are already used in over 2,500 vehicle fleets globally, including leading truck brands like PACCAR (Kenworth and DAF), HINO and Mercedes-Benz. It also monitors over 5,000 vehicles for global delivery brand FedEx across 15 countries, significantly improving vehicle visibility outside of depot locations.
The Connected Mobility Innovation Centre currently manages 200 terabytes of data, processing 20 billion probe data points a day, including live video feeds, vehicle and driver behaviour alerts and efficiency measures and vehicle fault codes.
Steve Siolis, CEO of the Directed Group, said: "We've built a world-class facility and developed innovative solutions for the world's biggest transport companies that have allowed us to compete against global competitors — and win.
"This facility is the only one of its kind nationally and one of the few full-stack solution centres of its kind globally. With all telematics solutions designed and built right here on site, our full-service offering is our secret sauce as we scale around the globe."
Brent Stafford, Executive Director of Directed Technologies, said, "What's unique about this facility is that we have hardware engineers, firmware engineers, cloud engineers, and GUI engineers all working collaboratively with production and manufacturing in one facility. It gives us agility to respond to our customers at unparalleled speed and customisation which is significant as we scale around the world."