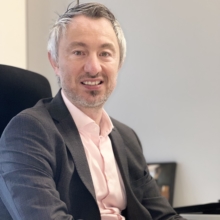 The appointment was made during the ECTA Board Meeting at the transport logistic trade fair in Munich. Formal confirmation will take place at the next ECTA Ordinary General Meeting in November 2023 in Düsseldorf.
As a Board Member of ECTA, Timo Schäfer will play an important role in shaping the future of the chemical transport and logistics industry in Europe. ECTA is a non-profit organisation dedicated to setting the highest standards for chemical transportation and logistics in Europe. The association's mission is to improve efficiency, safety and sustainability, as well as the environmental and social performance of the industry.
Timo Schäfer brings extensive experience and know-how as well as European perspective to his new role as a Board Member of ECTA, the association said. He is a qualified freight forwarder and graduated in business administration. Before joining TALKE in 2021, he held several management positions in logistics. Most recently, he was Head of Sales at CFL Multimodal S.A. in Dudelange, Luxembourg. Prior to that, he was Sales Director at TRANSALLIANCE, one of the leading French logistics service providers, with responsibility for sales in Central and Eastern Europe.
Schäfer said: "I am honoured to be appointed as a Board Member of ECTA. I look forward to working with my industry colleagues to advance the association's mission to set the highest standards for chemical goods transportation and logistics in Europe. Together, we aim to move the entire industry forward and solve the challenges ahead."