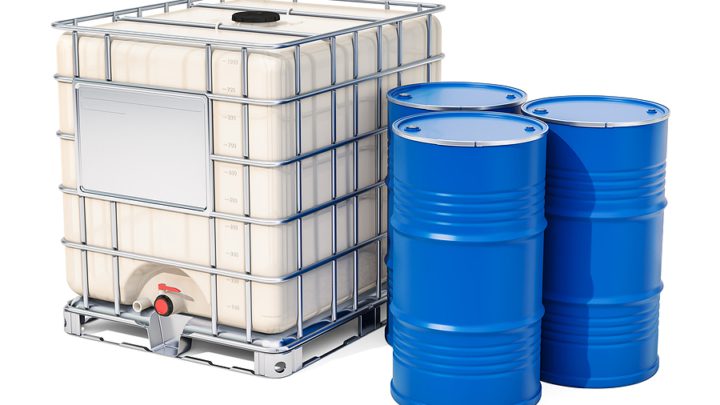 The publication stated that one of the UK's largest chilled prepared food companies decided to shift away from light duty IBCs that adopt a steel framework, to a more sustainable solution – with contamination risks being kept to a minimum.
The company required a new IBC solution to transport olives – as brine can cause rusting damage on the stainless steel outlet and framework used for IBCs. This further risks product contamination.
The specification was given to Francis Ward, the specialist manufacturer of rotomoulded, reusable IBCs. The company requested the technical assistance of Aliaxis, which has expertise in developing plastic solutions resistant to corrosive materials.
Food Manufacture added that Francis Ward and Aliaxis were able to design and provide a unique solution that guarded against contamination risks, and also developed an FDA and WRAS-approved plastic opening valve – an industry first.
Aliaxis, whose focus was the aperture which the valve and handle had to fit into, needed to redesign the handle and develop new gearing. This was to allow the valve to open with a much shorter handle than is usual.
"From our initial brief with the client, we knew our current portfolio of IBCs wouldn't meet the required specifications and we would need to design, develop and test a truly bespoke solution to meet the specific needs of the business," a Francis Ward representative told Food Manufacture.
"Once our design team had gone through an extensive consultation process, we were confident that we would be able to provide a fit-for-purpose solution – a fully plastic, rotomoulded reusable IBC that was light and stackable, UV-resistant and completely food safe," added the representative.
They went on to tell Food Manufacture that a new butterfly valve was required – it would need to be plastic, food-safe and 100% resistant to the corrosive impact of brine.
According to the publication, Francis Ward approached Aliaxis. After a rigorous testing process, the company was able to produce a fully plastic butterfly valve that adhered to all current FDA and WRAS stipulations.
It added that the client is now in the process of swapping its fleet of light duty IBCs to Aliaxis' new solution, and that Francis Ward is speaking to other food manufacturers to make its design more widely available across the industry.