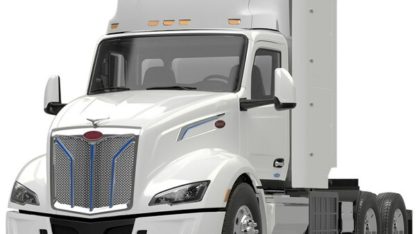 This purchase marks the start of Harnois Énergies' initiative to decarbonise its transportation fleet, according to the company.
These GHG emission-free trucks are scheduled for delivery in early 2026 by supplier Peterbilt Motors Company, a PACCAR subsidiary.
"This exciting project offers the company a way to begin decarbonising its transportation fleet and shows just how green hydrogen has a real future in Québec. Harnois Énergies is providing itself with the means to lead the energy transition. This investment is in perfect alignment with our vision to provide the right energy for the right vehicle," said Serge Harnois, president and CEO of Harnois Énergies.
The announcement follows Harnois Énergies' initial foray into the world of hydrogen. In 2018, the company announced its project to create Québec's first multi-energy station on Wilfred-Hamel Boulevard in Québec City. It is still the only station in Québec where green hydrogen is produced and sold to the public for hydrogen-powered electric vehicles, the company said.
This summer, in partnership with the Government of Québec, Alstom and HTEC, Harnois Énergies will be the hydrogen producer for the first green-hydrogen-powered passenger train in North America, a project made possible by the Québec production station, it added.