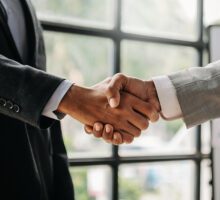 Recognising the industry's current landscape, Evans addressed the pressing issues faced by the tank truck industry, including driver shortages, regulatory constraints, fuel costs and the uncertain political climate. However, he expressed his optimism, emphasising the strength of the organisation and the ability to overcome these challenges through collaboration and unity.
Evans stated: "By working together, we can overcome the obstacles that lie ahead and propel our industry to even greater heights. The NTTC is poised to lead the way, leveraging our collective expertise and advocating for our members' interests at the national level."
With a career spanning decades in the industry, Evans brings a wealth of knowledge and experience to his new role as chairman, said NTTC.

"Our future is bright," Evans continued. "The NTTC plays a pivotal role in fostering collaboration, providing a unified voice for the industry, and delivering value to our members. I am dedicated to building upon these achievements and taking our association to new levels of success."
Under the leadership of Herb Evans, the NTTC said it looks forward to championing the interests of the tank truck industry, driving innovation and navigating the evolving landscape of the transportation sector.
Chairman Evans is supported in his role by NTTC's Executive Committee, which will serve for the 2023 – 2024 term.