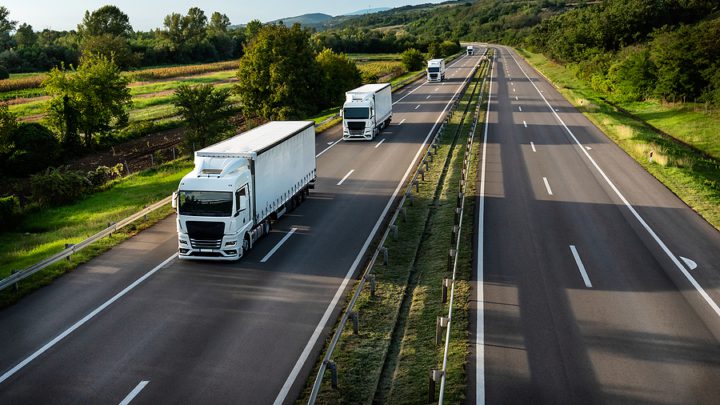 The Chemical Business Association (CBA) has welcomed a new law permitting longer vehicles on the UK's roads.
According to the new legislation, which came into effect on 31st May, bulk distribution lorries measuring up to 18.55 metres long will now be allowed roads across the country.
The law forms part of the government's goal to grow the economy, boost productivity, slash road emissions and support supply chains and follows an extensive trial, launched in 2011, which found longer lorries to be safer, more economical and better for the environment.
Operators will be able to use Longer Semi-Trailer (LST) combinations up to 18.55 metres – 2.05 metres longer than the standard size – with the extra length enabling them to move the same volume of goods using 8% fewer journeys than current trailers.
According to the Department for Transport (DfT), the use of LSTs is also an important, simple, and affordable measure to continue to reduce CO2 emissions from the haulage industry without significant technological and infrastructure development.
During the trial, which saw the participation of more than 300 companies and approximately 3,000 vehicles, a considerable reduction of 70,000 tonnes of CO2 and 97 tonnes of NOx was achieved. That is equivalent to the amount of CO2 captured by approximately 11,600 acres of forest and the NOx emissions of around 2,000 diesel cars per year.
Tim Doggett, CEO of the CBA, has welcomed the introduction of LSTs into general use, stating that it holds several benefits for the industry.
He said: "Our members are committed to and continually striving to reduce their carbon footprint. This additional option of longer vehicles and LSTs offers a range of benefits to complement the approach, including increased efficiencies as well as reduced mileage and congestion, all resulting in reducing the environmental impact. We also look forward to seeing the benefit of these changes on the wider industry and welcome the government's commitment to support the haulage industry, which is a vital component of the chemical supply chain."