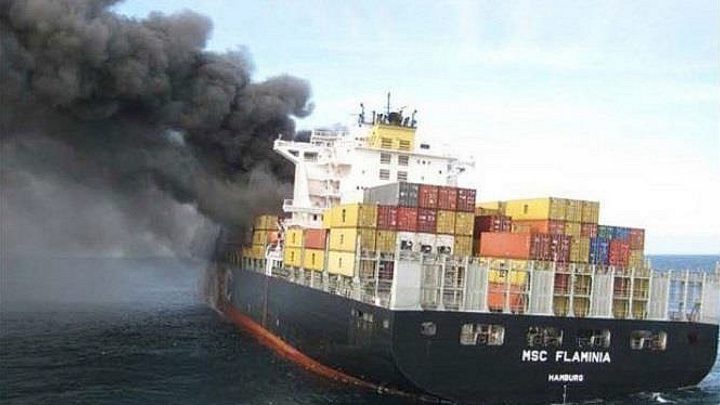 Stolt-Nielsen has reported that the Court of Appeals has affirmed by two to one the ruling on liability from 2018 by the US District Court for the Southern District of New York regarding the 2012 incident on board the MSC Flaminia.
Stolt Tank Containers (STC) has been found at fault together with Deltech for 45 percent and 55 percent, respectively.
Stolt said it is disappointed by the decision of the Court of Appeals upholding the lower court's 2018 decision. The company is currently assessing the legal and financial implications of the Court's decision, which included a dissenting opinion, and is considering further appeals and mitigations.
The potential liability for the full award is being assessed. The company will record a loss provision related to the ruling in its second quarter financials, due to be reported on 6 July 2023, of US$155 million, which net of tax will impact net profit for the quarter by approximately $115 million. The company has liquidity in place to fund its potential liability and remains in a financially strong position.
As reported in Stolt#'s annual reports, the ruling concerns the incident that took place on 14 July 2012, during which a fire broke out in cargo hold number four aboard the MSC Flaminia during the ship's crossing of the Atlantic Ocean. During the crew's attempt to extinguish the fire, an explosion occurred. STC had 29 tank containers onboard the ship, three of which were stowed in cargo hold number four. On 28 May 2013, the vessel interests, namely the owner, manager and operator filed counter and crossclaims against STC and Deltech, the shipper of the three tank containers stowed in the cargo hold, alleging that these tank containers were the cause of the fire and that STC did not adequately warn of the inherently dangerous nature of the cargo. The Phase 2 trial was completed in August 2018. The US District Court for the Southern District of New York delivered a judgment on 10 September 2018, which held the group jointly and severally liable with Deltech for the incident.