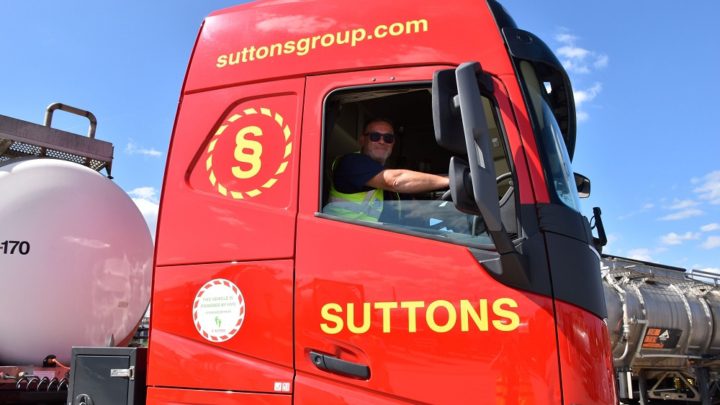 HVO is a sustainable fuel source with a significantly lower carbon footprint than diesel, reducing CO2 emissions by a minimum of 85%.
The alternative fuel is compatible with existing diesel engines without any need for modifications and the trial phase aims to reduce CO2 emissions by 91,000kg on just five routes.
Full implementation of HVO throughout the Suttons fleet is aimed at reducing 39,000 tonnes of CO2 which is 85% of its Scope 1 emissions.
Suttons aims to become net-zero by 2040 and this trial is part of many initiatives within its ESG strategy which focuses on laying the foundations for a sustainable future.
Fleet director Steve Hassall said: "Sustainability, ESG and reducing our carbon footprint are at the absolute forefront of our agenda at Suttons, and in order to move this forward we are trialling HVO so that we can fully understand the emissions reductions, costs and practicalities of this product.
"It is naturally more difficult for logistics businesses to reduce their impact on the environment than other industries, but the emergence of alternative fuels such as HVO is a step in the right direction and one that will significantly reduce emissions."
Martin Tomlinson, head of media and truck demonstration at Volvo Trucks UK & Ireland, added: "Running fleets on HVO brings a lot of advantages – it's a less water and land intensive alternative to biodiesel, and its high quality as a fuel means it can be used in any of our latest Euro-6 diesel trucks.
"Last year we even fuelled our own 44-tonne Volvo FH with I-Save demonstrator with HVO when it set a new record of 9.82mpg around the demanding commercial motor test route, highlighting its suitability as a drop-in replacement for regular diesel."