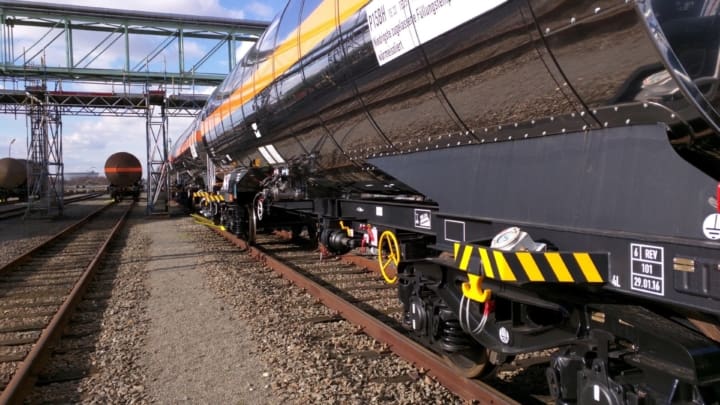 Following the staged introduction of the system over several years, INEOS Oxide has expanded the deployment and now installs Ovinto Sat sensors across its entire fleet of tank containers and rail cars, a total of approximately 700 devices to date.
A close-up of a white tankGlobalstar satellite communication at the heart of Ovinto Sat enables INEOS Oxide to know the exact location and status of every tank and rail car, continuously and in real time as they traverse the continent, even when beyond the reach of GSM mobile networks.
This regular, reliable dataflow empowers INEOS Oxide and its supply chain partners to make speedy, well-informed business decisions about each delivery and be alerted to any changes in container/car environmental conditions that might affect the shipment, said the company.
"We are extremely pleased with the performance of Ovinto Sat," says Business Safety, Health & Environmental (SHE) Manager at INEOS, Patrick De Block. "Ovinto Sat's innovative and powerful tracking platform helps our business in so many ways, the most important of which is ensuring the safe conveyance of our products."
"There are other solutions out there, but we know that ATEX-certified Ovinto Sat, with its reach and constancy enabled by Globalstar's satellite technology, is the ideal solution for INEOS Oxide," De Block added.