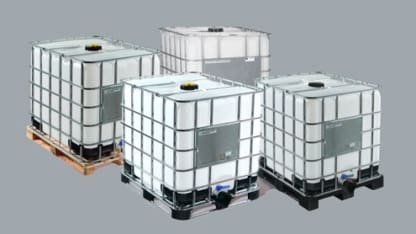 To meet the growing demand for IBCs, a new line focused on IBC cage production was installed in the facility to support the manufacturing of UN-certified 275-gallon composite IBCs in the region.
"This investment demonstrates our ongoing commitment to further expand our footprint in the region. Our regional approach and global reach provide new opportunities and opens channels for new and existing customers and markets," said Alejandro Cortez, general manager, Mexico.
The Toluca, Mexico facility has been in operation since 2013. The site holds ISO 9001 certification, a quality management certification, and FSSC 22000 Certification (Food Safety System Certification). FSSC 22000 certification is recognised by the Global Food Safety Initiative (GFSI) and demonstrates that a company has an effective food safety management system in place that meets the requirements of regulators, food manufacturers and customers.