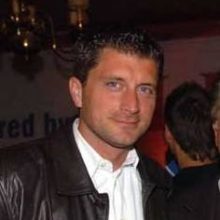 Located in Hamburg, the subsidiary office serves as the European headquarters of Sun India. Sun Liquibulk Europe is being headed by general manager Andre Duerre (pictured), who has considerable experience in handling flexitanks. The addition of this new facility allows Sun to provide products and services to a growing customer base, including fitting & loading, container selection, and cross-stuffing services. The European office will also be able to provide Sun's existing customers importing from India.
Sun is the first Indian flexitank company to have gained acceptance as per the COA guidelines. Sun flexitanks are approved for all combinations of load and discharge types.
The company currently operates from its own offices in India, Middle East and Europe along with strategic partnerships in the Far East, South Africa and South America, North America and Australia, with plans to open own offices at strategic locations. A global assistance network is in place to provide services to customers that ship cargo with Sun Flexitanks.
Sundersons is an ISO 9001:2008 compliant company. It has been rated as SME-1 for the past three years by CRISIL (a Standard & Poor company). The company has also been recipient to awards as stated below.