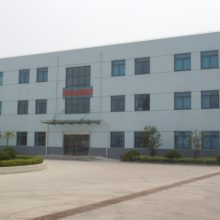 The purpose built facility, totalling 73,000 sqm with workshop space of 30,000 sqm, incorporates equipment secured from leading sources with real time X-ray and a semi-automated pickle and passivation process confirming the drive to automate processes wherever possible. The location and capability of the new plant has been well received by an increasing number of customers, Singamas said.
The plant commenced production in January 2011 and completed some 1,900 units in 2011. Singamas' total tank output for 2011 was close to 5,000 units.
The range of tanks offered by Singamas continues to grow with the introduction of offshore tank containers, a high temperature swap type tank and a hot air heating capability developed together with TRS. The initial units of this type have been in operation for over a year and the production numbers are steadily increasing for this new type of tank.