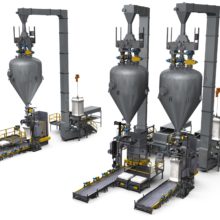 System-wide process automation and controls communication are managed from the facilities supervisory control and data acquisition system (SCADA). Equipment-level automation and controls are centralized to a single, menu-driven, touch-screen HMI, designed and built by NBE.
Operator exposure to caustic material was eliminated, and operator physical ergonomics were optimized as a result of rigorous NBE risk assessment procedures. NBE expertise in specifying, designing, and manufacturing process systems to application-appropriate codes, standards, and regulations ensured system compliance at start-up.
For more information visit; www.nbe-inc.com
.