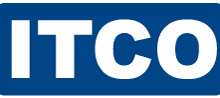 The report was carried out by professors S Rakheja and A. Kolaei, who have published a number of studies on the subject, to bring a point of reference to the understanding of tank stability in various transport conditions.
One of the key findings from the report is that the use of Baffles can decrease the effect of sloshing on tank cargo. In addition to the general benefit of Baffles, the report states that baffles covering between 50 and 70% cross sectional surface area of the tank also provide a similar reduced sloshing performance.
Heike Clauson, ITCO president said: "(The report) opens the discussion to engineers to provide the way forward to challenging norms and developing further optimum designs that ensure the tank container remains the safest mode of transport."
Development in finding a second phase of the study has been proposed and ITCO welcomes companies to contribute to the on-going discussion by contacting the ITCO technical secretary.
The complete report including details objectives, model development, method of analysis, results and discussion can all be downloaded from the ITCO website.