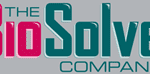 The BioSolve Company is pleased to announce that BioSolve Clear was recently approved by the International Maritime Organization (IMO) for use as a Cargo Tank Cleaning Additive. The BioSolve Company will be added to Annex 10 of the MEPC.2.Circ on its next publication.
BioSolve Pinkwater, the company's marquee product, has been used by contractors for decades to safely clean and degas land-based petroleum, fuel and chemical tanks. BioSolve Clear is identical to BioSolve Pinkwater, but without the company's signature magenta dye.
"We expect that marine industry customers will appreciate a safer, easy-to-use cleaning additive with no harsh caustic or solvents," explained Karl Loos, Managing Director for The BioSolve Company.
"Turnaround time is especially important in this industry," added James Edgerly, also a Managing Director for the company.
"BioSolve products work fast to prepare a tank for maintenance or simply preparing it for the next cargo."
BioSolve Clear is available from The BioSolve Company as well as from TECO Maritime Group (Bærum, Norway) where it is sold as MarClean BioSolve Tank CC.