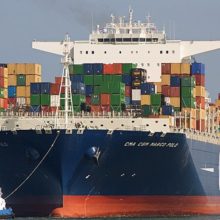 The publication deals with a number of questions the organisations have been receiving from shippers, carriers, forwarders and terminal operators since the announcement of the new regulations, which are due to come into play globally on 1 July 2016.
The amendments to the SOLAS (Safety of Life at Sea) Convention require packed shipping containers to have a verified gross mass (VGM) before they can be loaded onto a ship for export. They have been adopted by the IMO (International Maritime Organization) to enhance maritime safety and reduce the dangers to containerships, their crews, and all those involved in container transport throughout the supply chain.
Many working within the industry, however, have been unsure about the steps they need to take to ensure compliance with the new regulations. The FAQs paper has been developed by the industry coalition to provide clarity and assist in a successful implementation across the board.
The document looks at how the SOLAS container weight verification requirements will function in a variety of situations, identifies commercial and operational arrangements that will have to be addressed, and flags issues that must be dealt with by national governments. The FAQs are based on actual questions from affected stakeholders, and they will be expanded as new issues emerge. Stakeholders are invited to approach any of the collaborating organisations with additional questions that may come up, with each offering different areas of specialist expertise.
The FAQs document can be downloaded from the ICHCA website at www.ichca.com/container-weighing